PC MODE
TURN THE ATARI VCS INTO A POWERFUL MINI PC
A true "hybrid" device, the Atari VCS can boot as a PC for desktop use, or as a games and media PC for your family TV.
PC Mode on the Atari VCS provides users with a completely open and customizable computer experience for the TV or desktop. Existing PC game libraries, retro emulation platforms, creator tools and other capabilities are easily unlocked by hobbyists and DIY enthusiasts.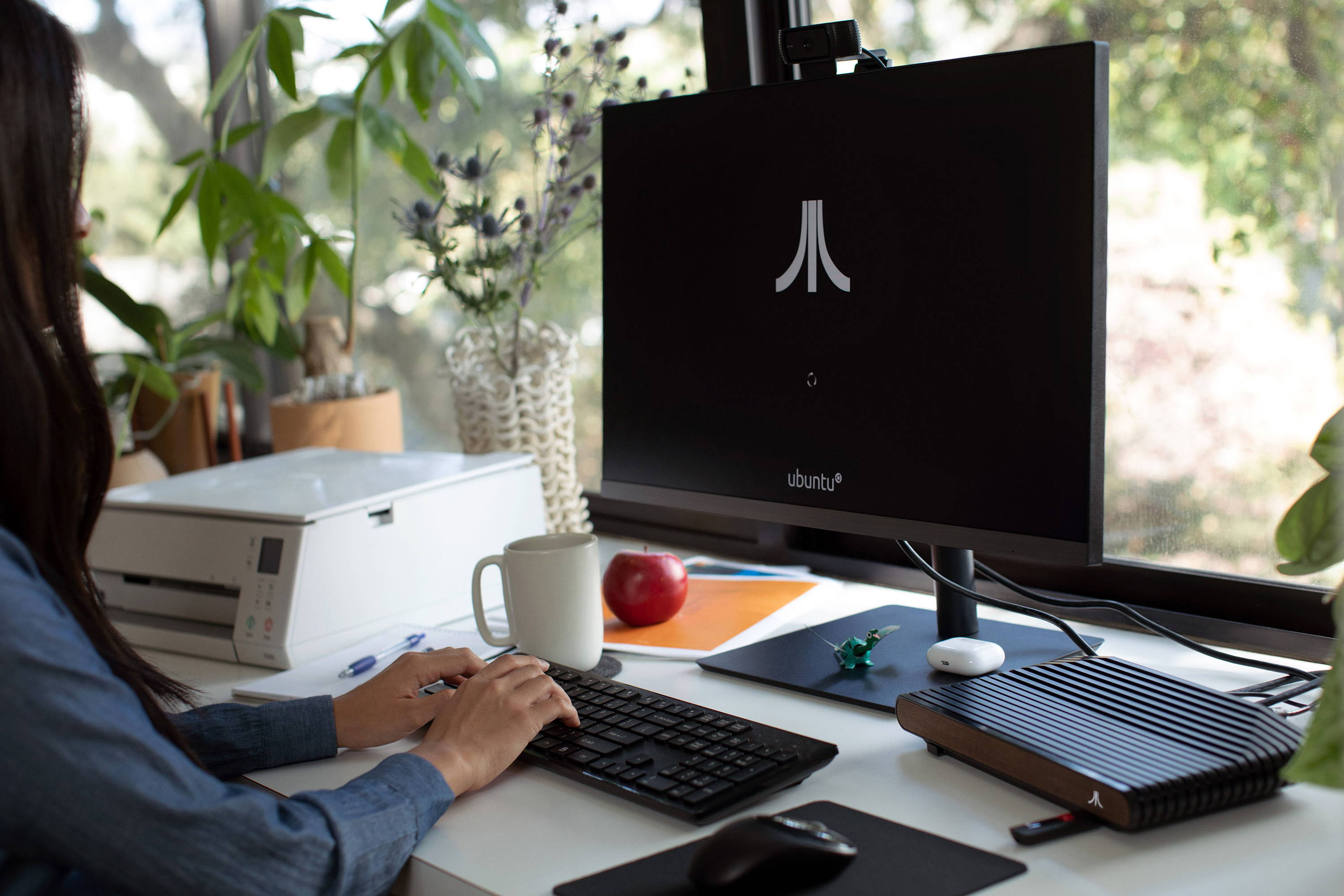 Run your favorite PC OS
Install and boot from your own choice of PC operating system. The X86 PC architecture of the Atari VCS can support Windows, Debian and Ubuntu Linux and others that a user may choose.

Powered by AMD
The Atari VCS is a highly capable mini PC powered by AMD's Ryzen R1606G processor with Radeon "Vega" graphics technology, a modern X86 PC architecture that makes it far more versatile than traditional home game systems.
Learn More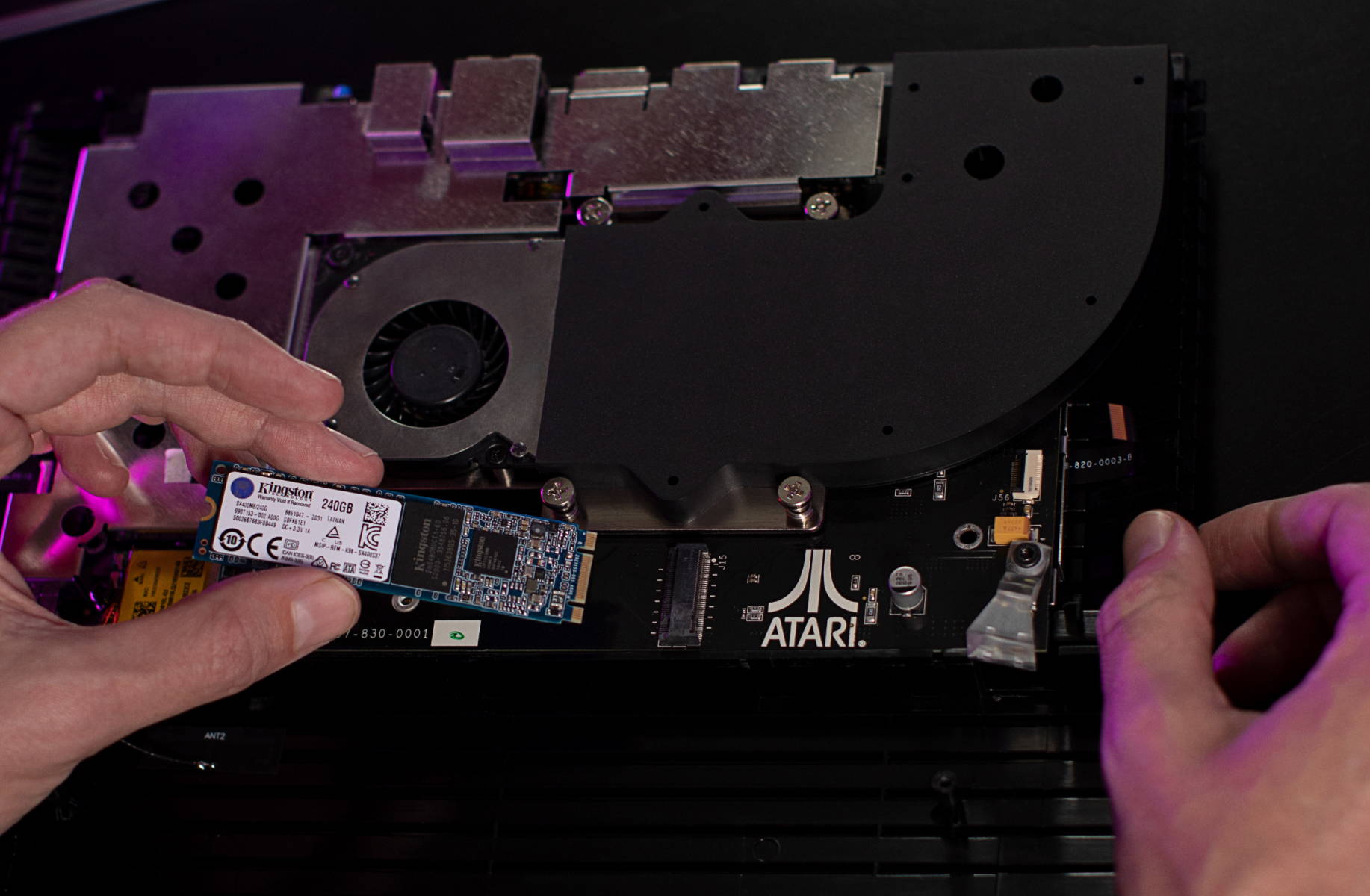 Fully Upgradeable Hardware
By providing an open M.2 SSD socket and standard SODIMM memory units, there is a pathway for advanced users to expand the Atari VCS hardware's internal storage and memory for more demanding PC games and applications.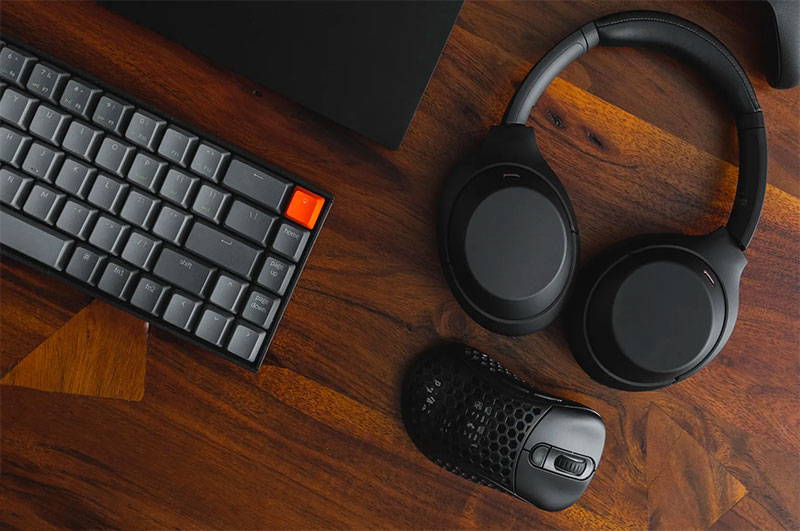 Peripherals
PC architecture also means that the Atari VCS is plug-and-play compatible with most Bluetooth and USB accessories, including keyboards, mice, trackballs, console game controllers and more.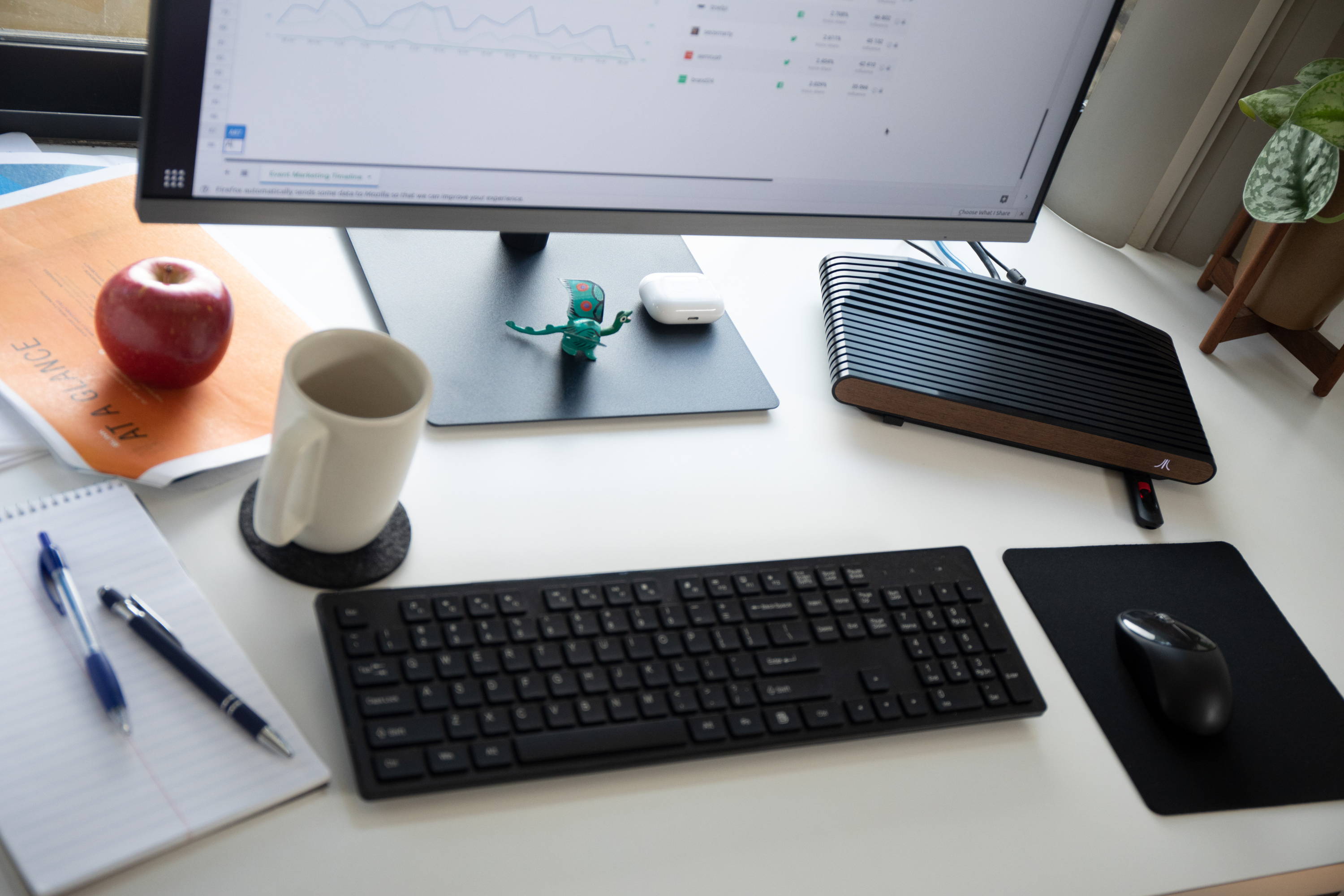 CHROME ON THE ATARI VCS
With the built-in Google Chrome browser, checking emails and social media, catching up on work, streaming your favorite content, and online shopping on the Atari VCS is simple.
Learn More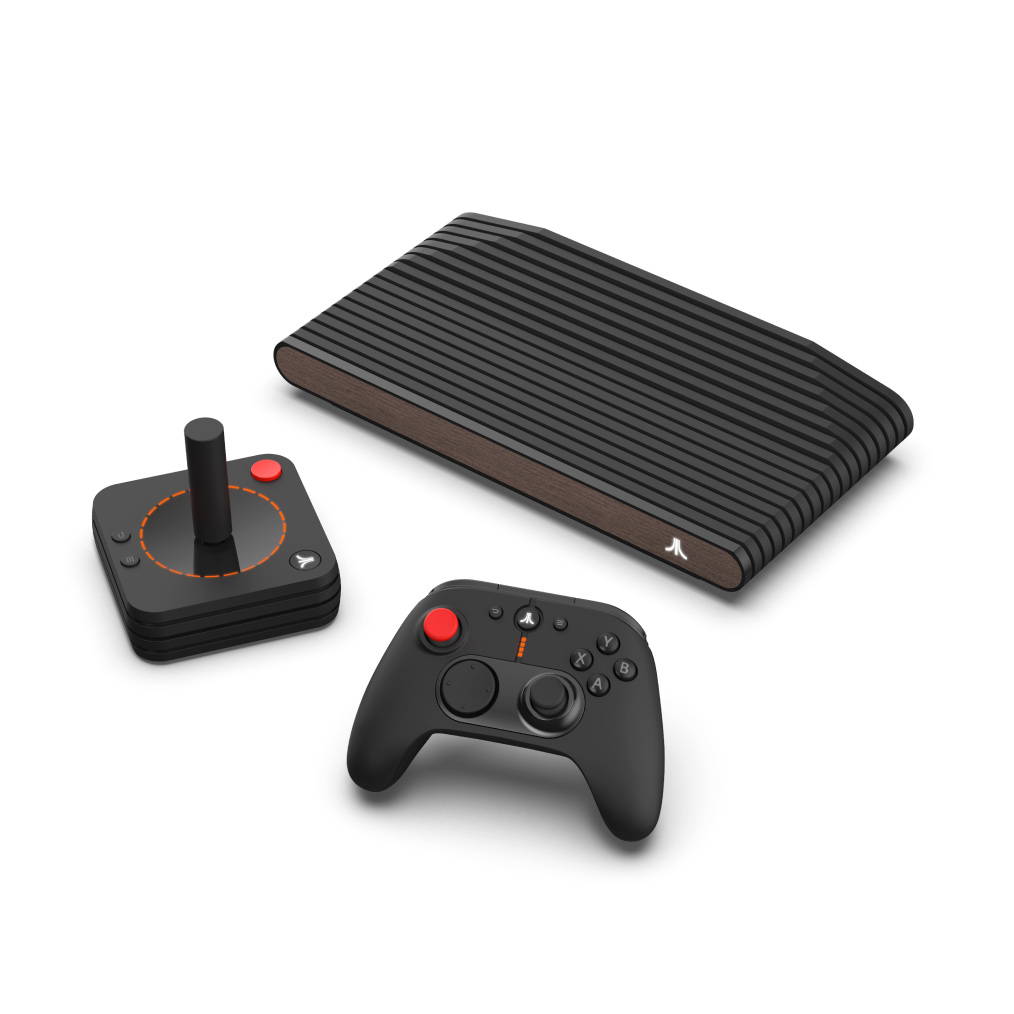 ATARI VCS BLACK WALNUT
ALL-IN SYSTEM
As low as $67/month. Learn more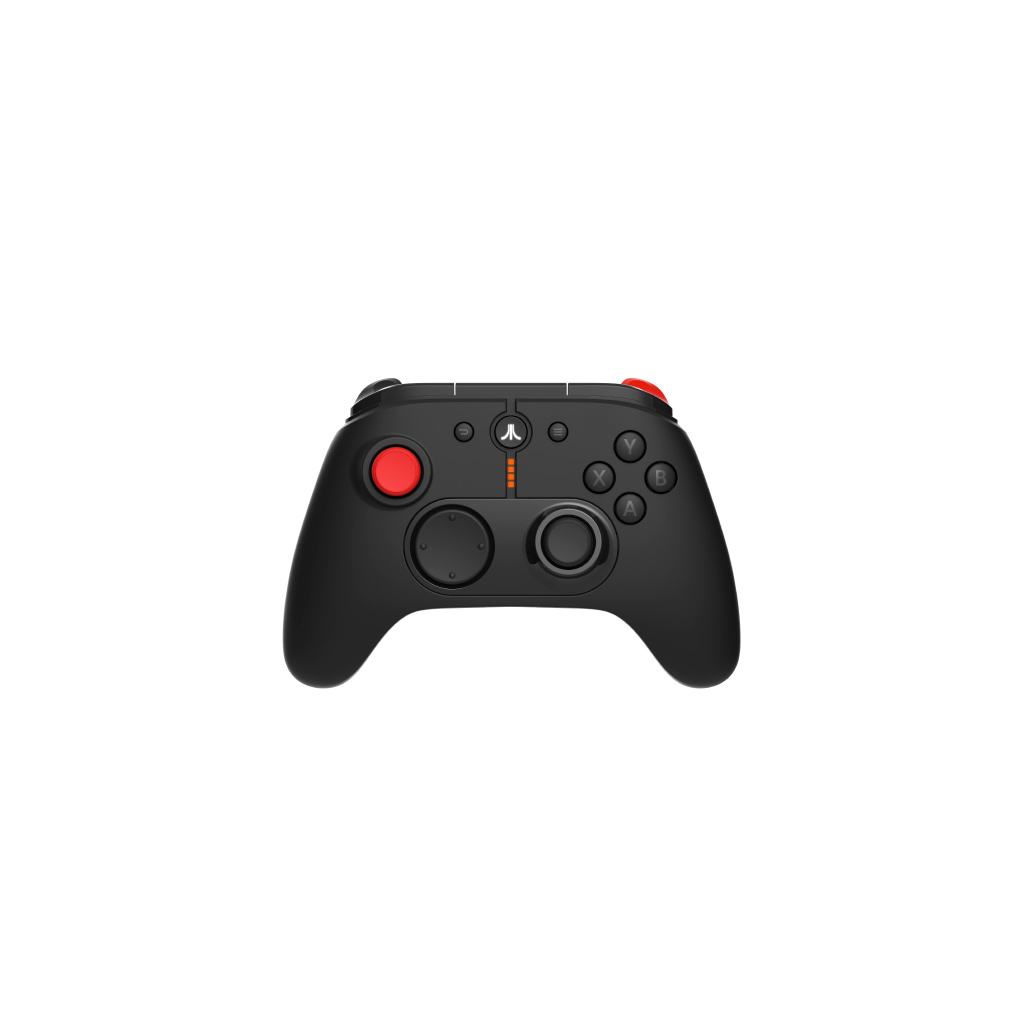 ATARI VCS WIRELESS
MODERN CONTROLLER
Atari VCS System sold separately
ATARI VCS WIRELESS
CLASSIC JOYSTICK
Atari VCS System sold separately