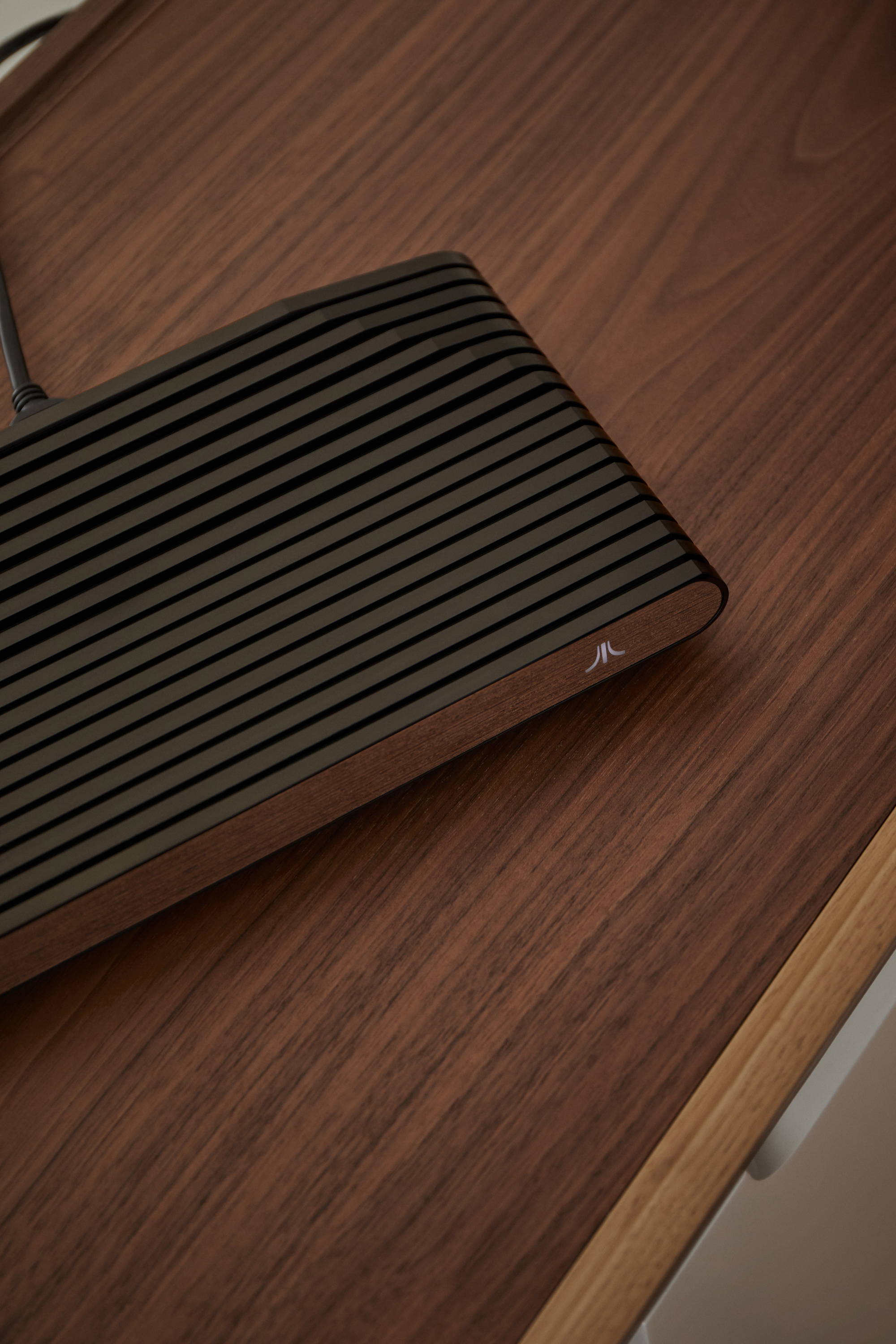 Design
INSPIRED BY THE PASt, BUILT FOR THE FUTURE
How do you approach the resurrection of the most iconic gaming console and controller, ever? That was the challenge.
The all new Atari Videogame Computer System is the answer: A sleek, low-profile, modern machine inspired by the rich history of the iconic Atari 2600, reimagined for today's modern lifestyle.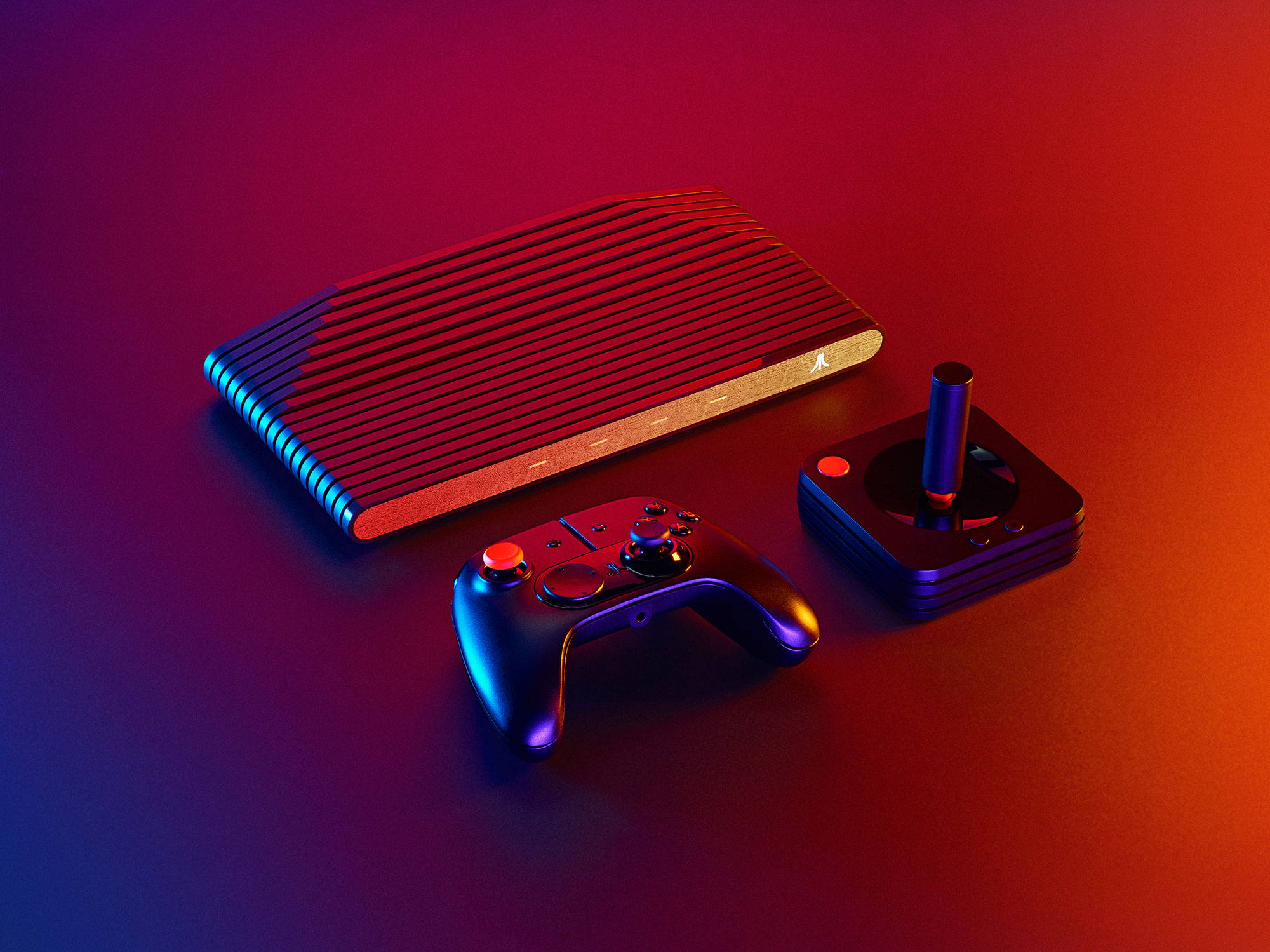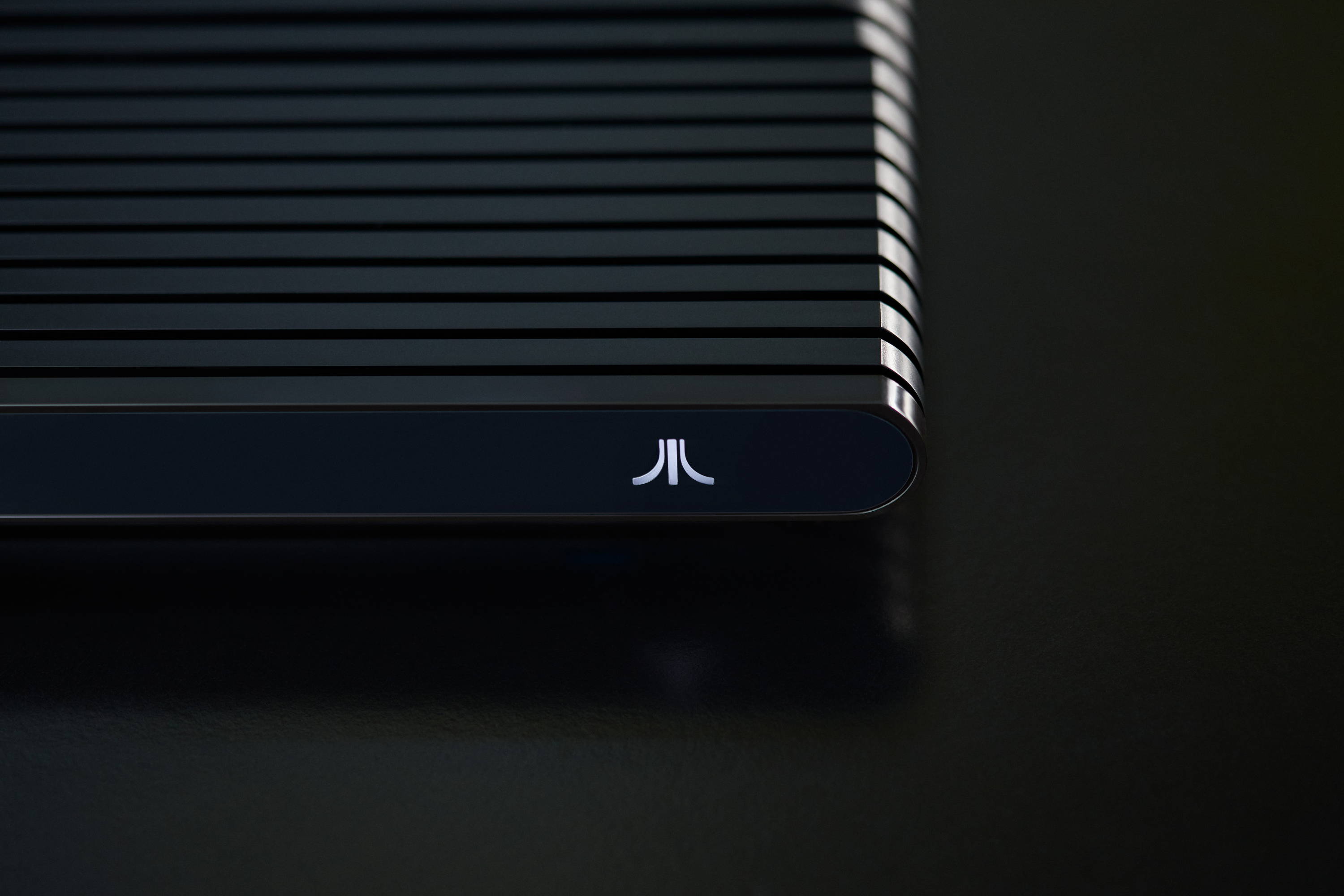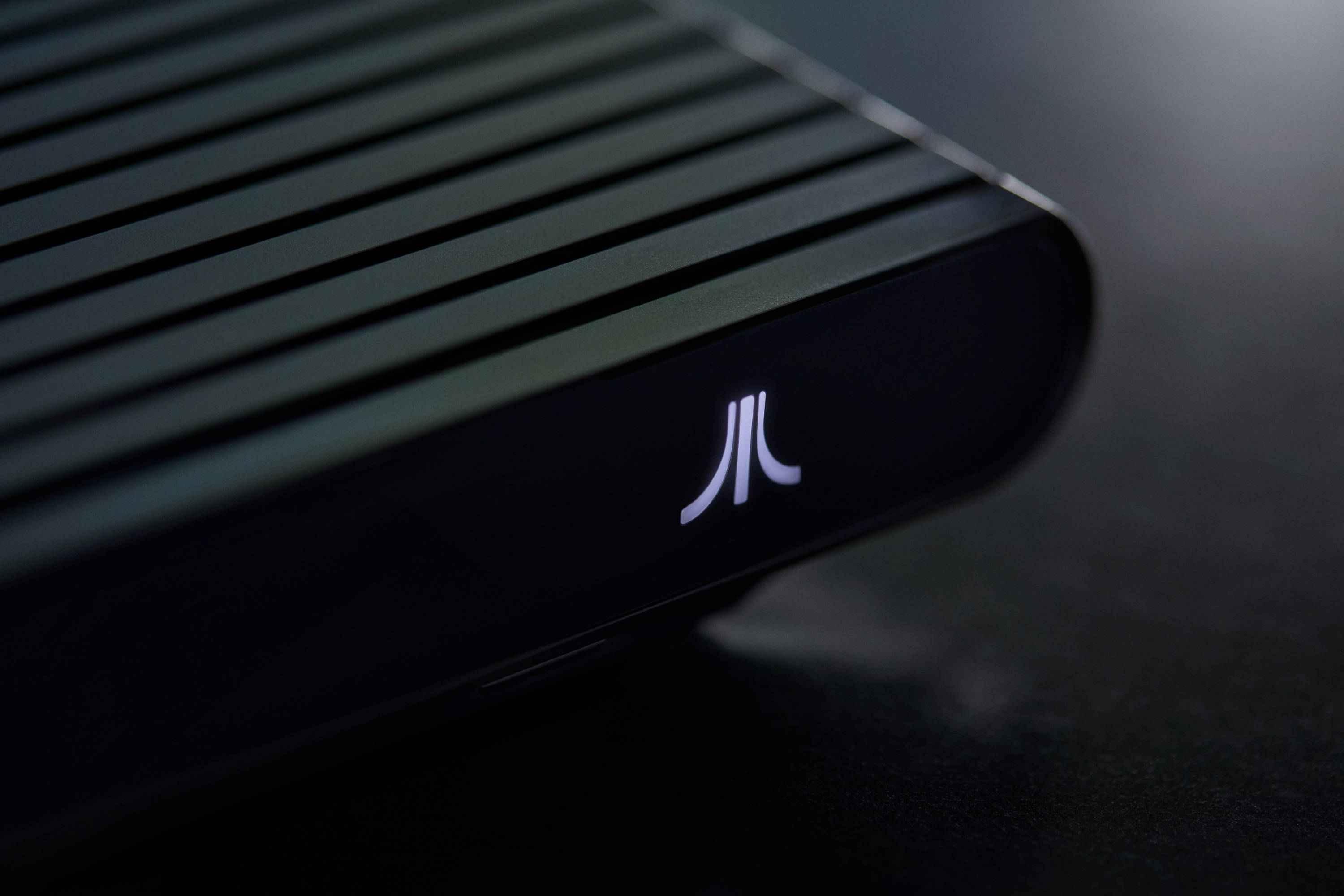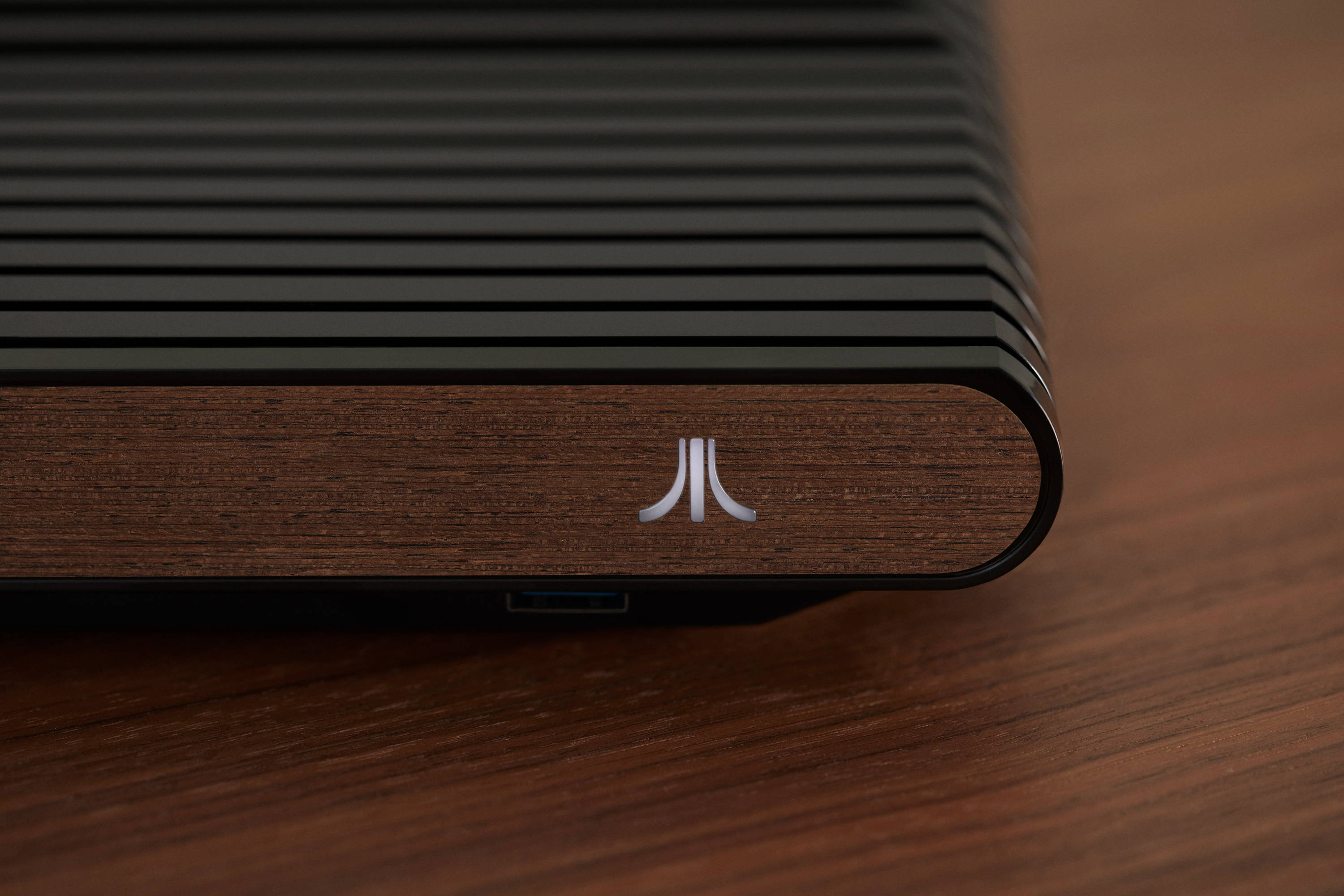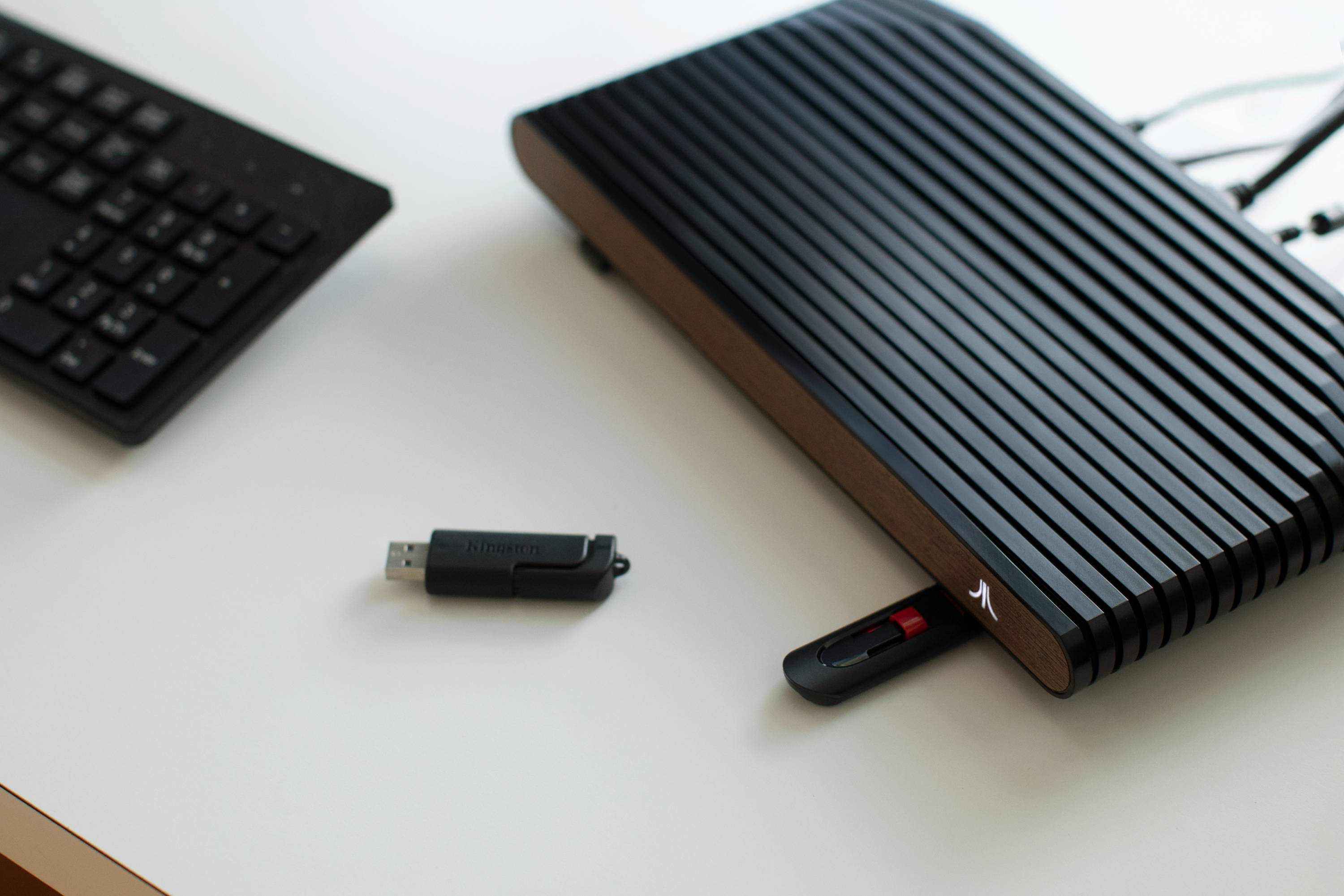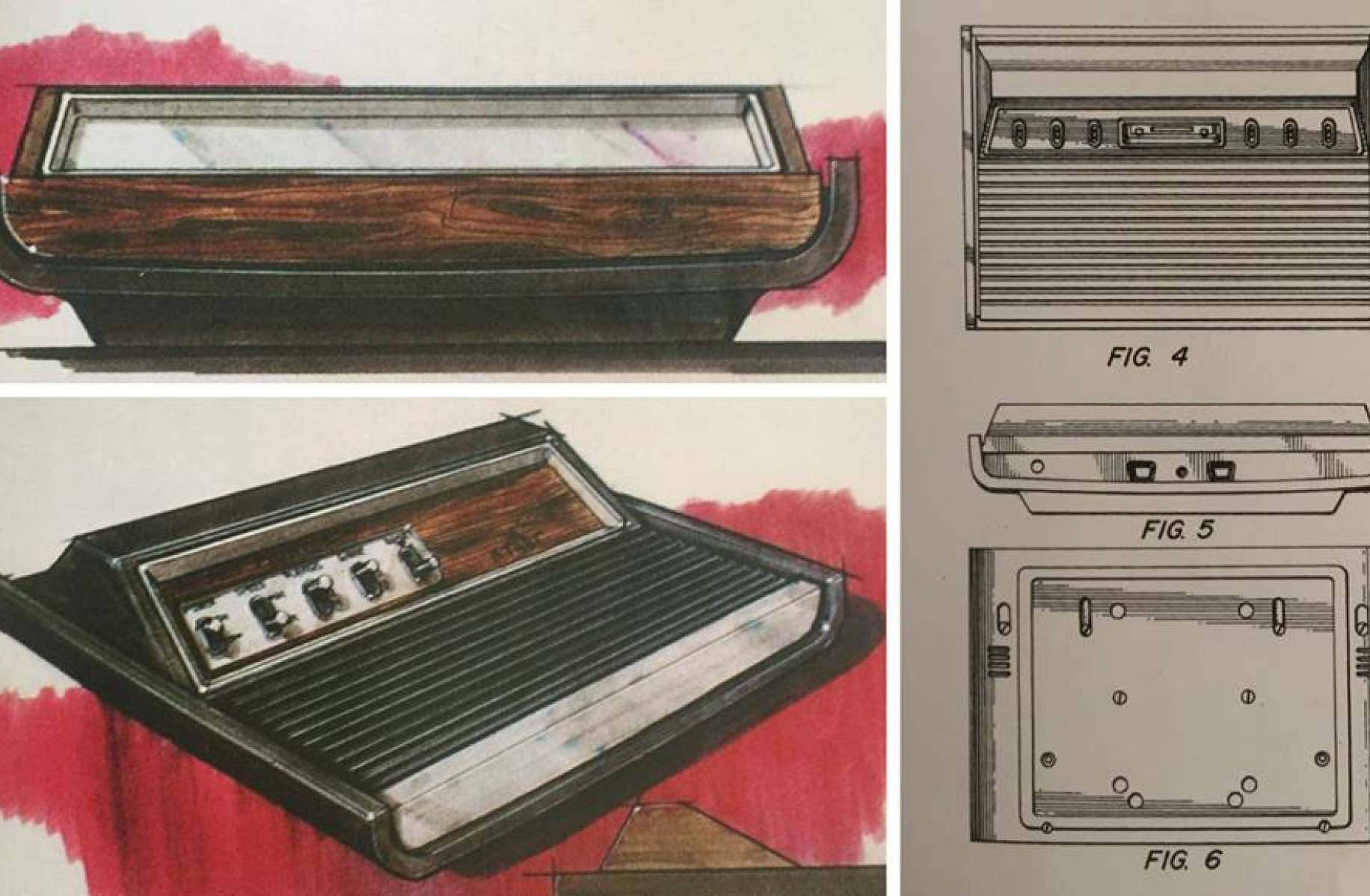 DESIGN LEGACY
With a sloping chassis, ribbed body, and organic wood veneer, the Atari VCS is a direct descendent of the Atari 2600, the console that pioneered and rapidly expanded the home gaming market back in 1977.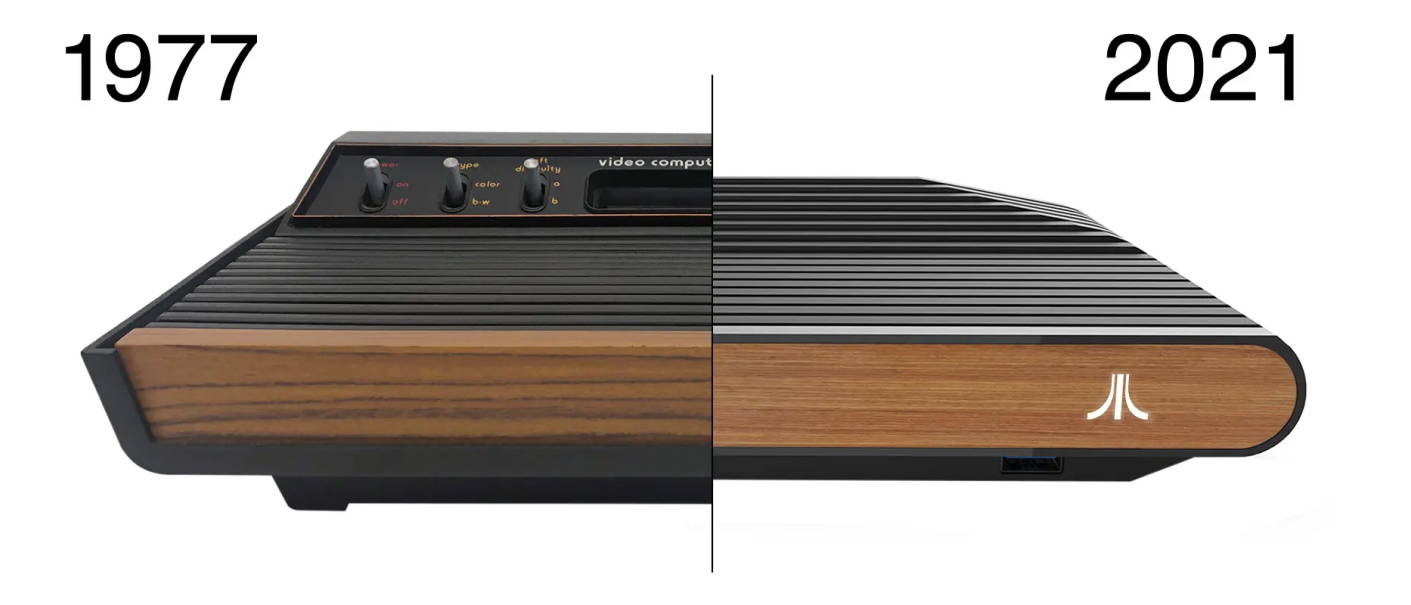 ICONIC DETAILS
Long, horizontal, matte black ribs are offset and accentuated by the high gloss channels that separate them.
Strong linear forms are softened by graceful rounded edges, while the slight upward kick at the back is a direct reference to the angled control panel on the Atari 2600.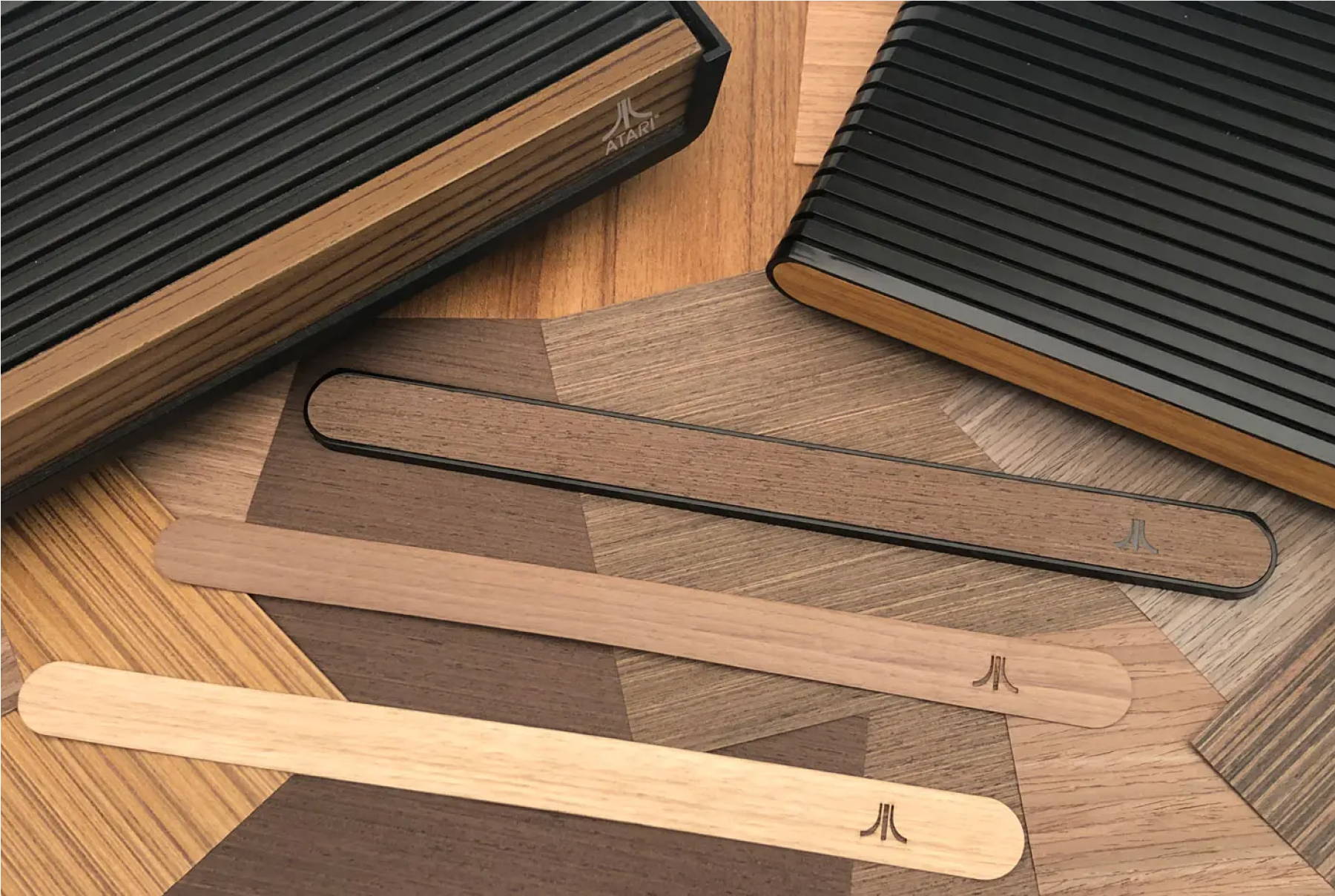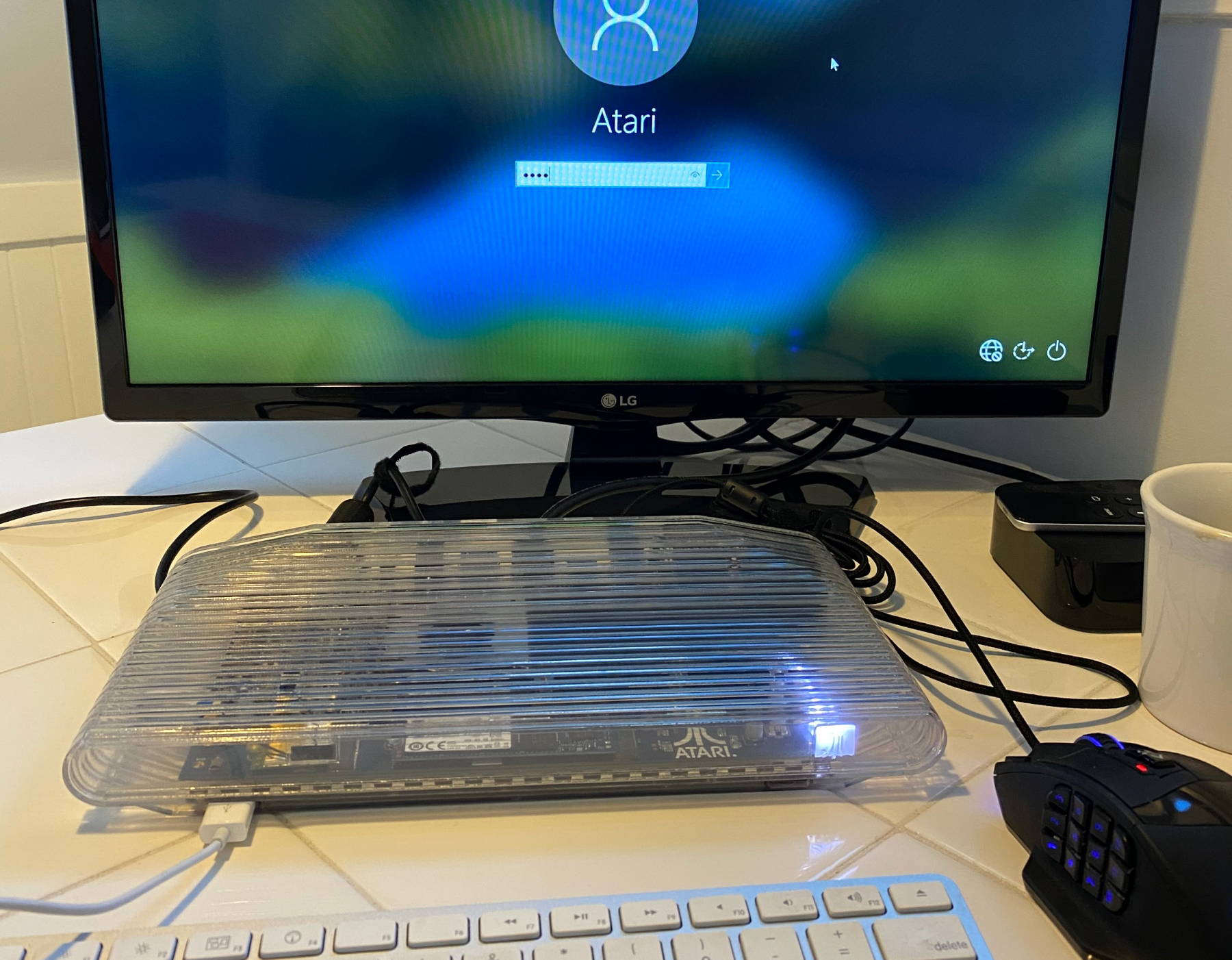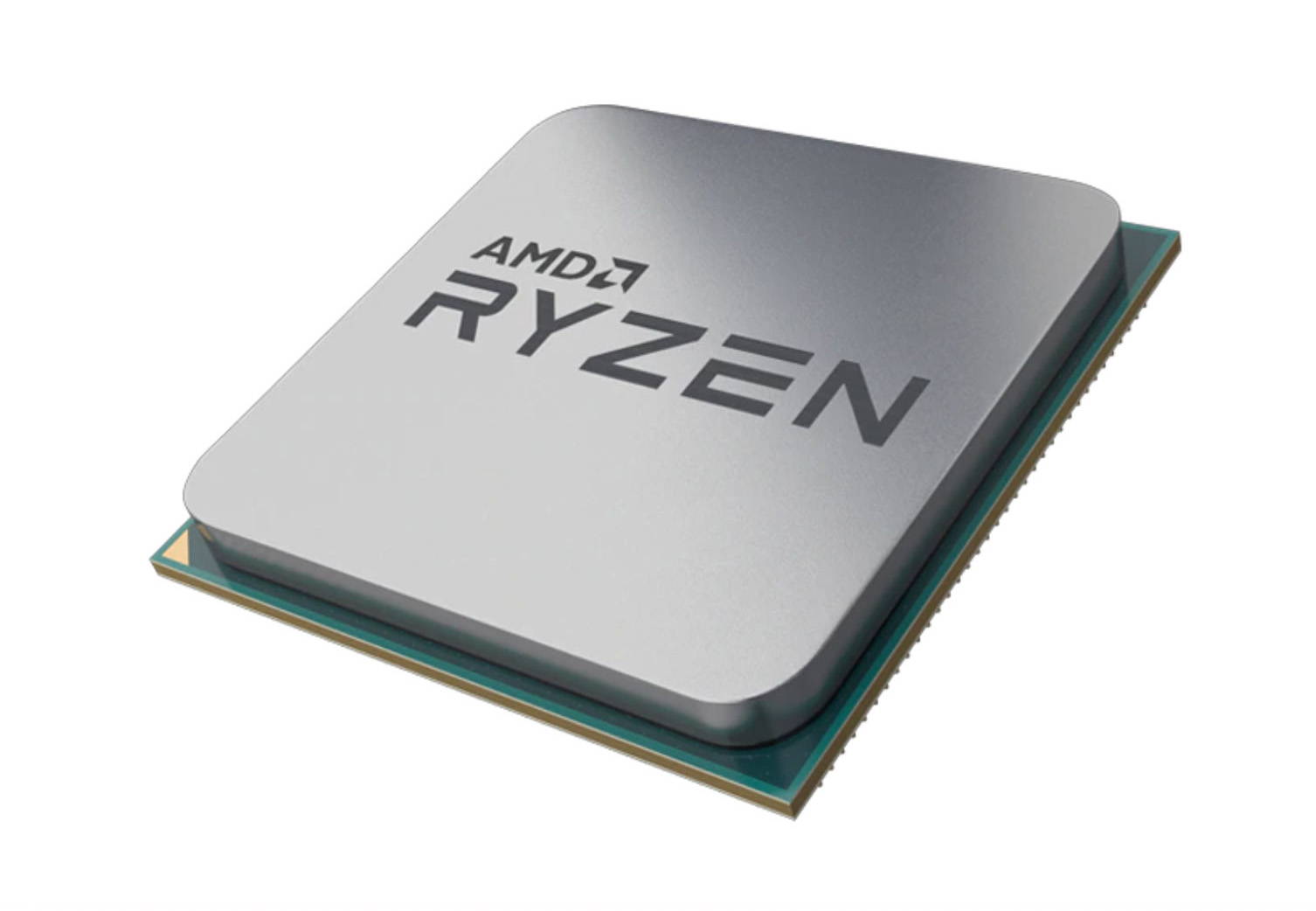 Future Forward
Utilizing the latest generation of Ryzen™ embedded CPU with Vega GPU architecture ensures that the VCS streams video in 4K and supports modern PC gaming experiences.
Learn More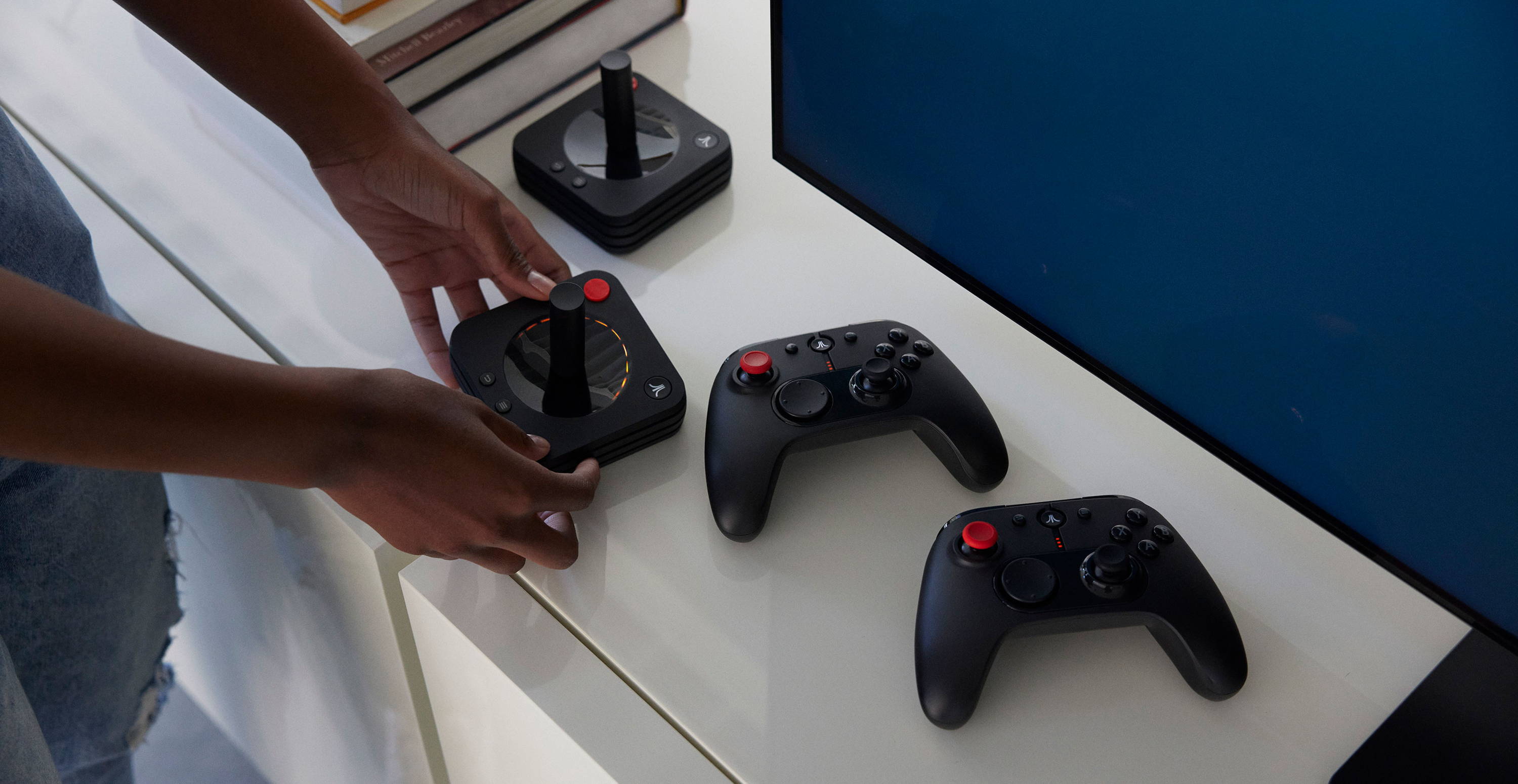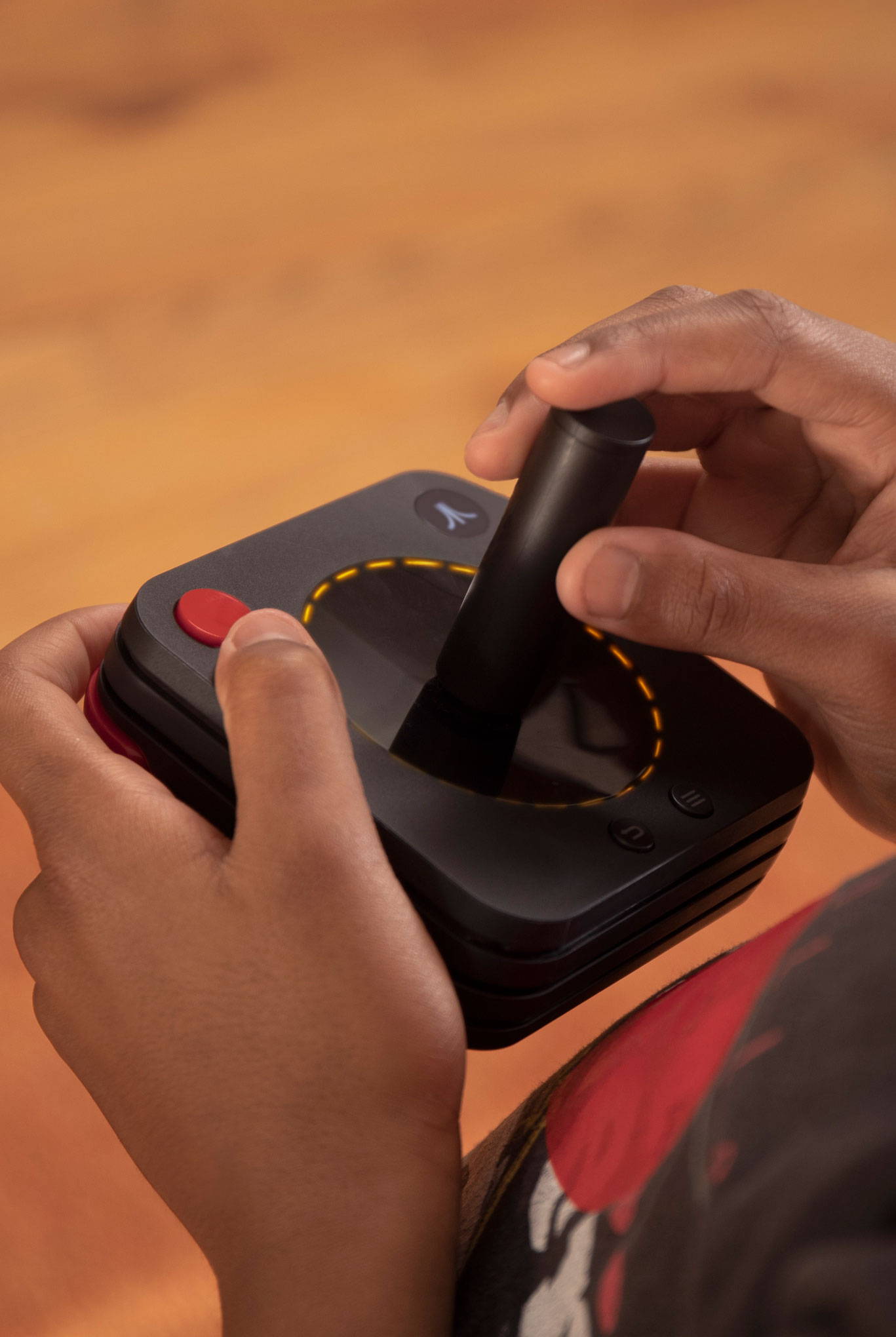 A CLASSIC, WITH A TWIST
The new Atari VCS Wireless Classic Joystick includes features like paddle control, rumble, LED light effects, and a 2nd fire button to give retro gaming new life. Bluetooth wireless, rechargeable, PC/mobile compatible.
Learn More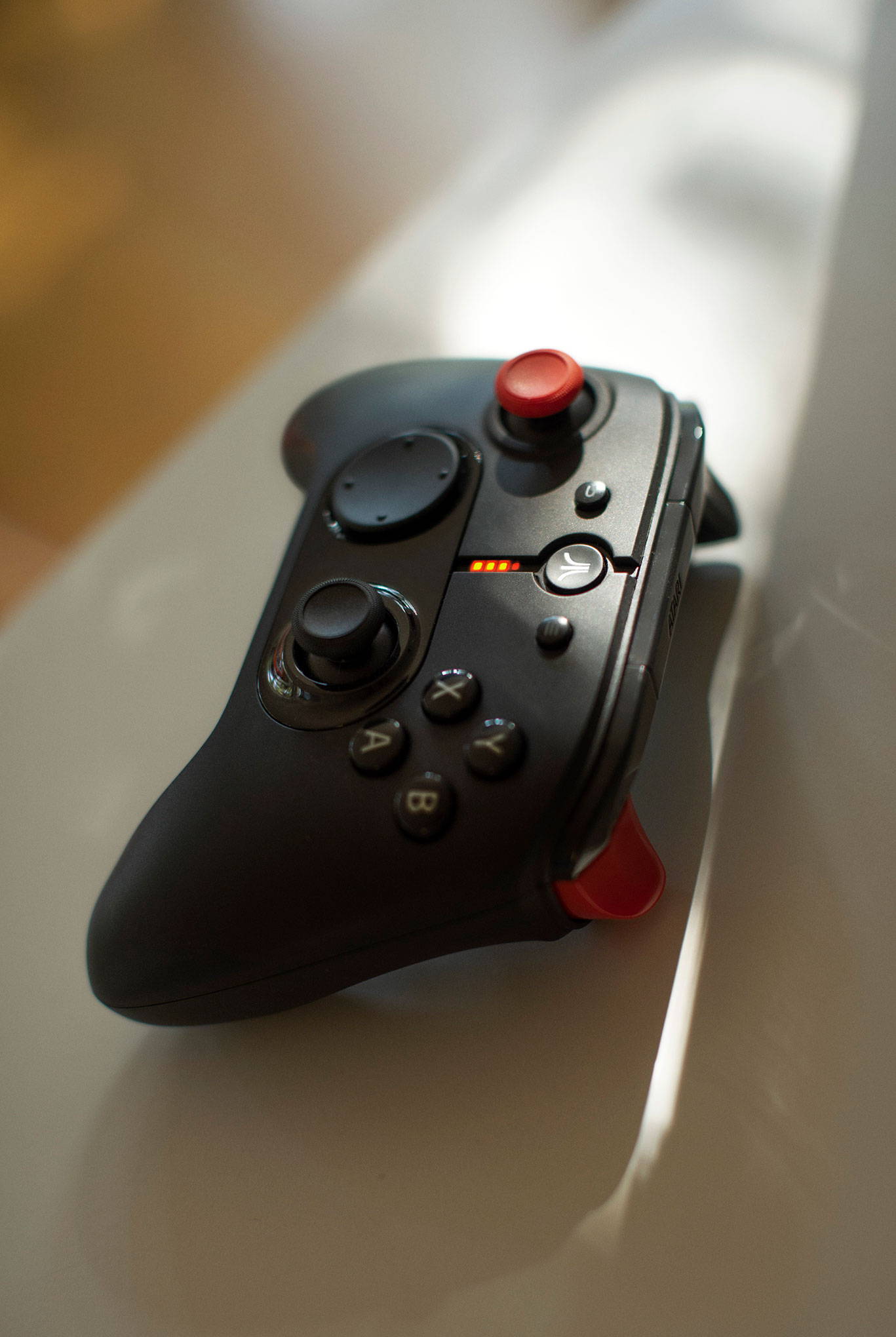 TOTAL CONTROL
The all new Atari VCS Wireless Modern Controller is designed for full-featured modern gameplay. Bluetooth wireless, rechargeable, PC/mobile compatible.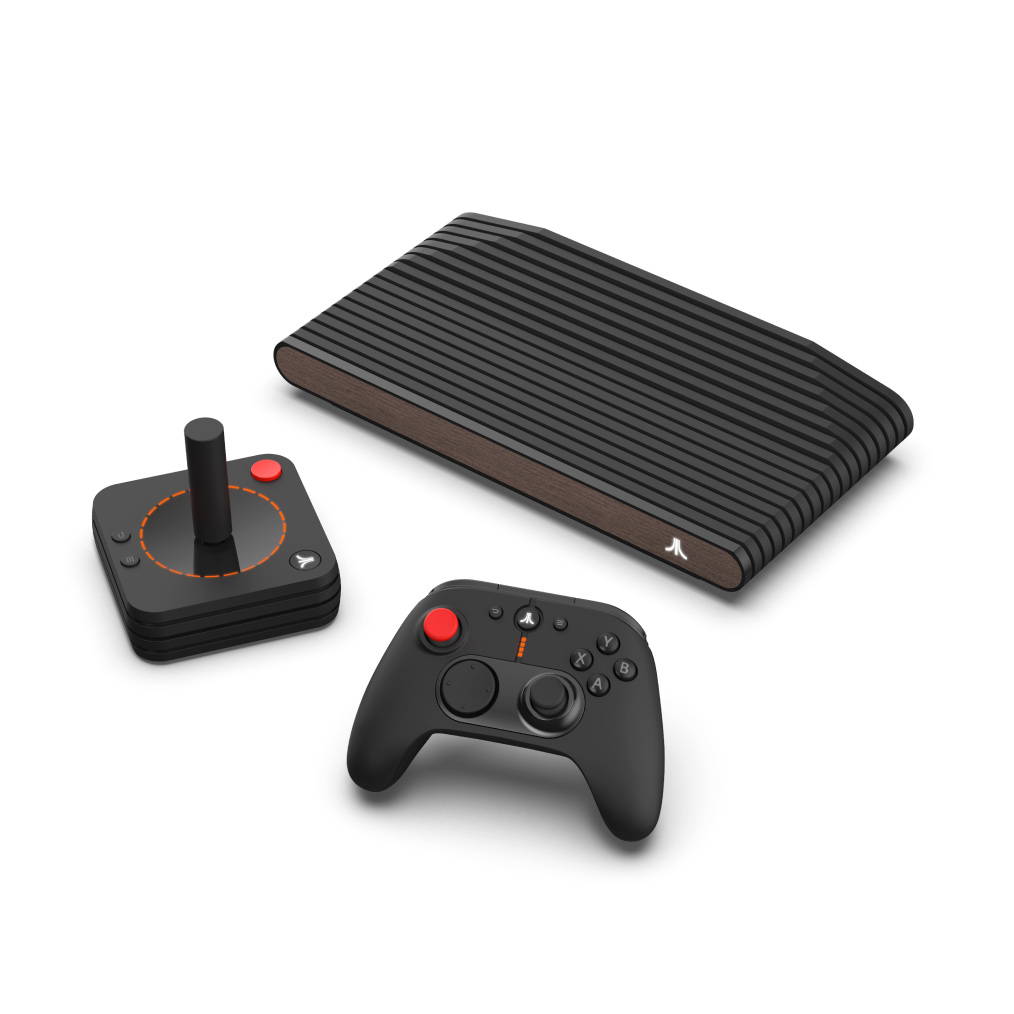 ATARI VCS BLACK WALNUT
ALL-IN SYSTEM
As low as $67/month. Learn more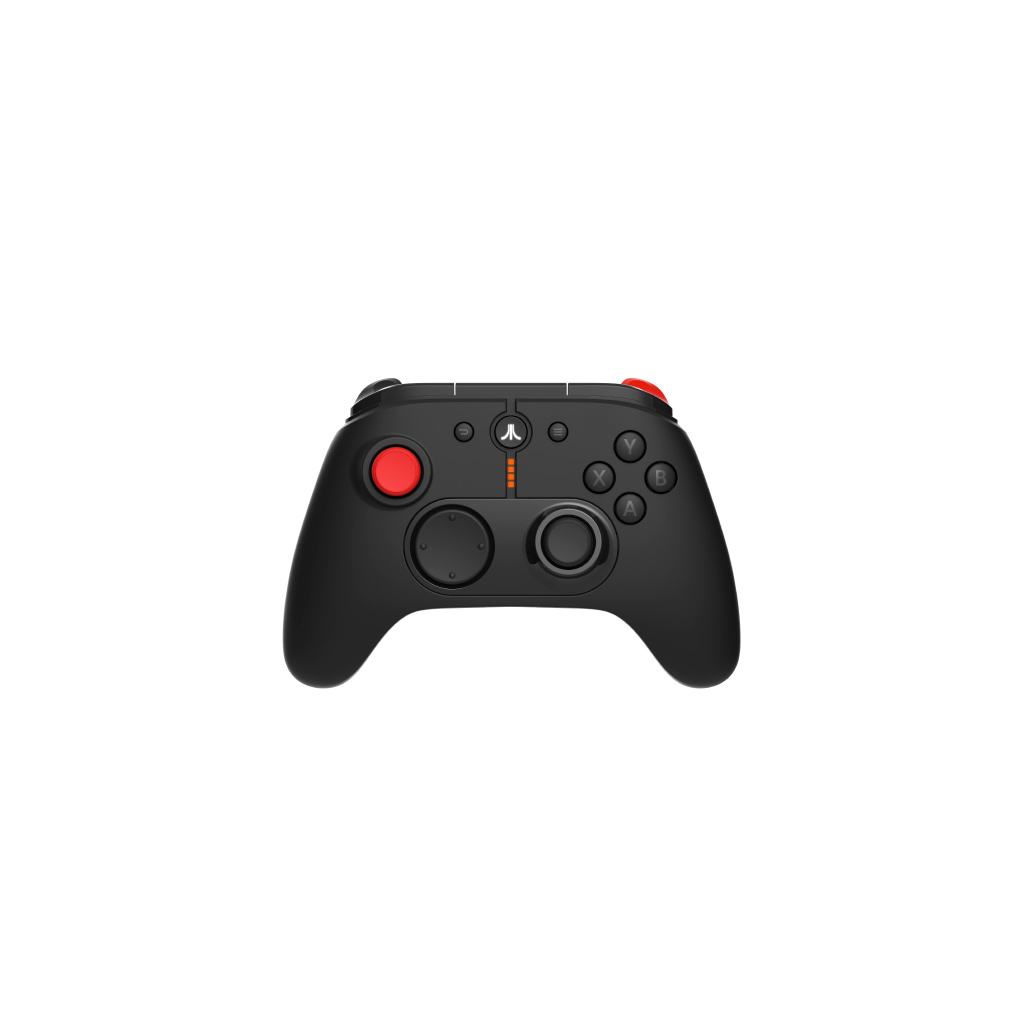 ATARI VCS WIRELESS
MODERN CONTROLLER
Atari VCS System sold separately
ATARI VCS WIRELESS
CLASSIC JOYSTICK
Atari VCS System sold separately