Atari VCS Wireless Classic Joystick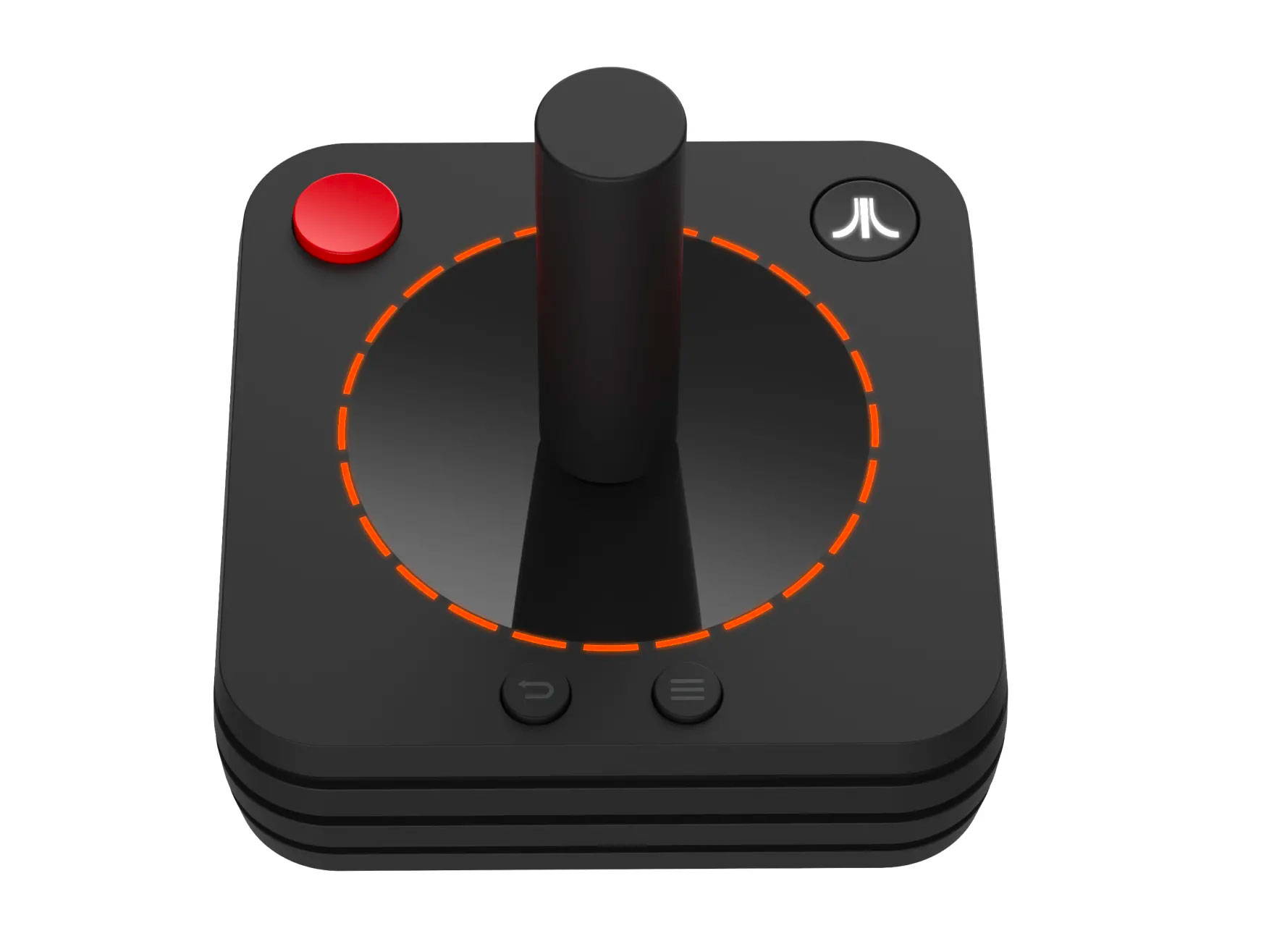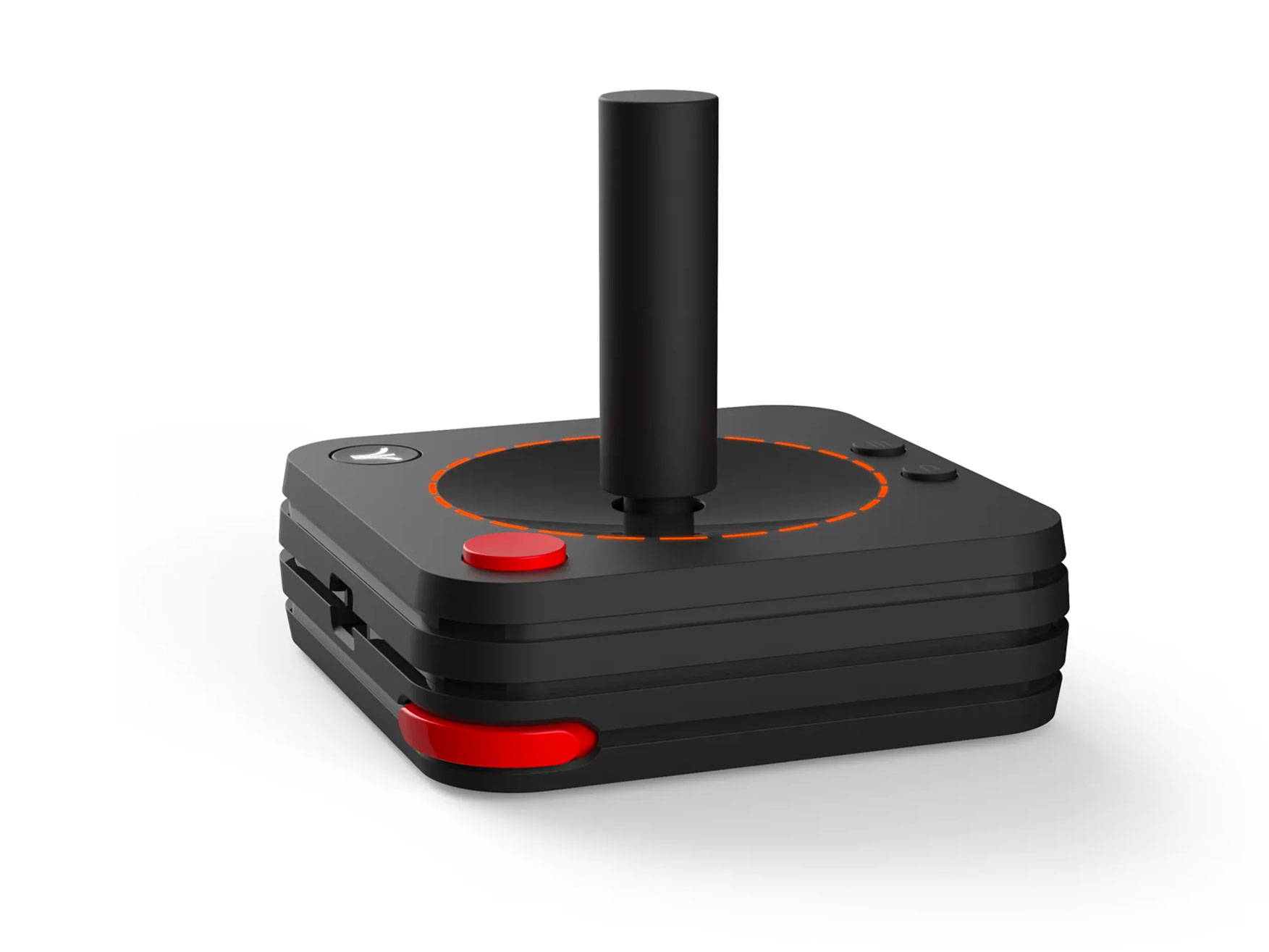 Atari's iconic game controller is reborn as the new Atari VCS™ Classic Joystick with features like rumble, LED light effects, and a second fire button to give retro gaming new life.
Order the Atari Wireless Joystick now from Atari for $59.99.
Your card will be charged at the time of purchase. Pricing subject to change.
Free shipping and returns to United States.
Refunds for orders made after January 1, 2021 will be subject to a 3.5% cancellation fee.
Bluetooth wireless, rechargeable, and PC/mobile compatible.
Engineered in partnership with PowerA™.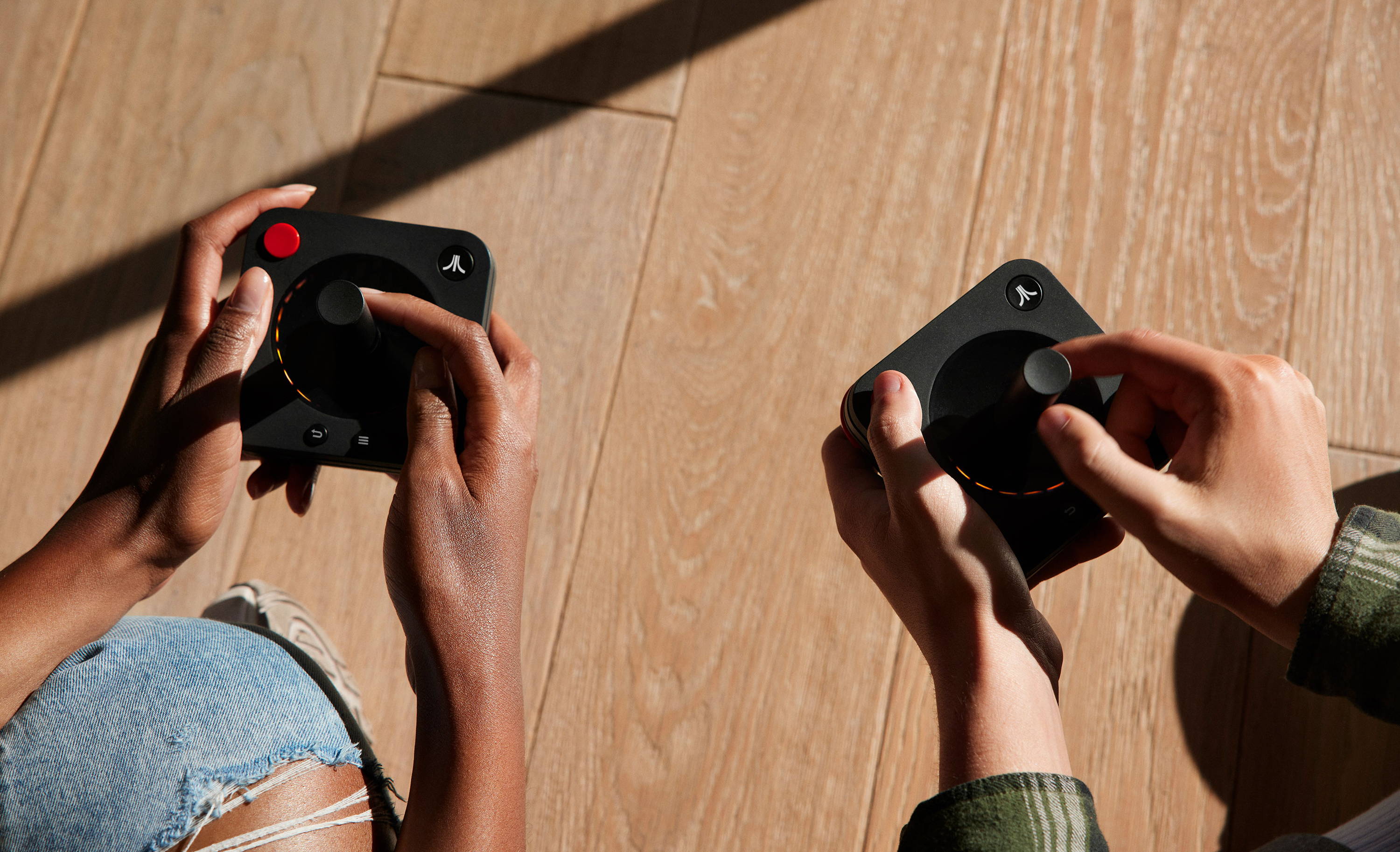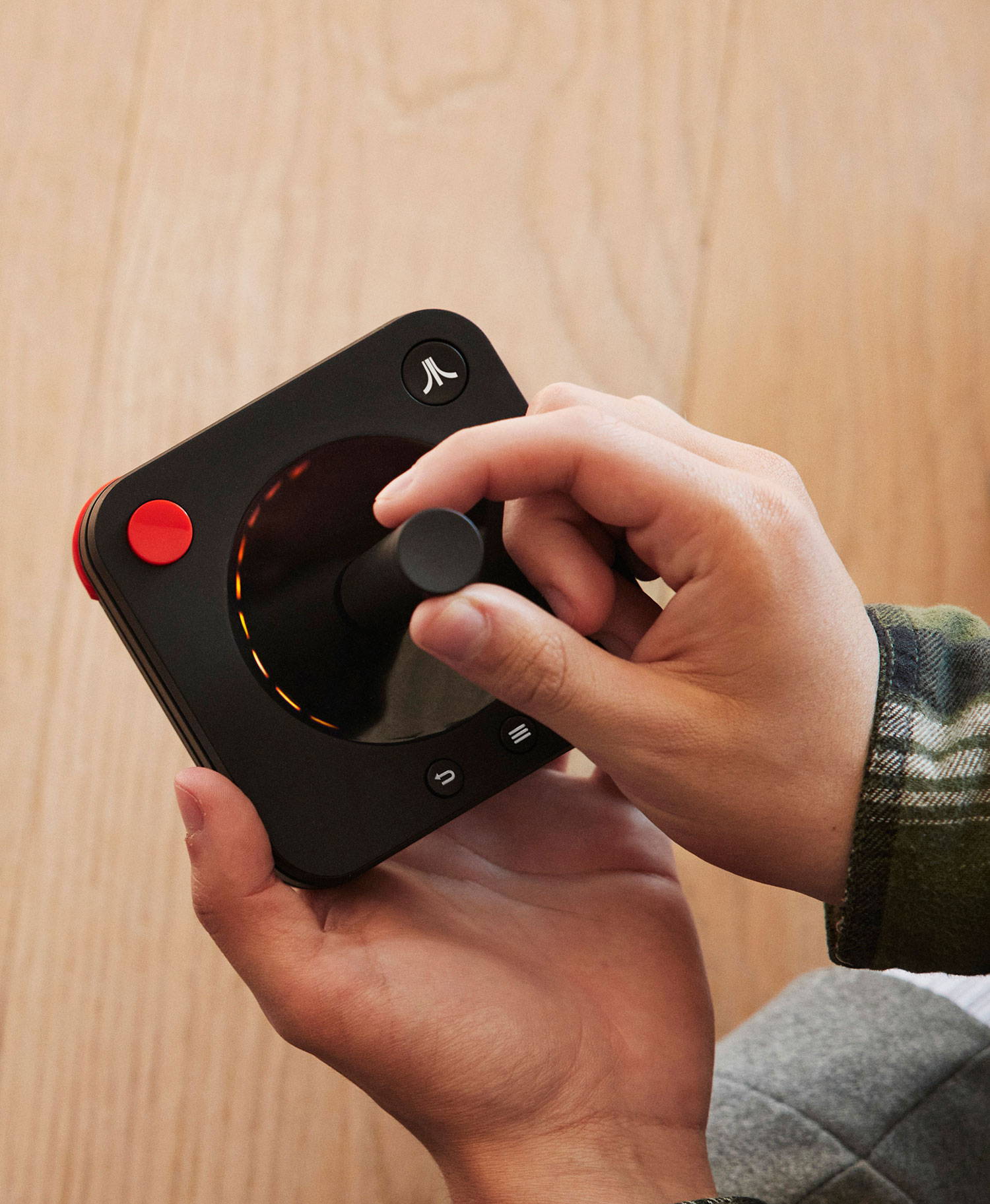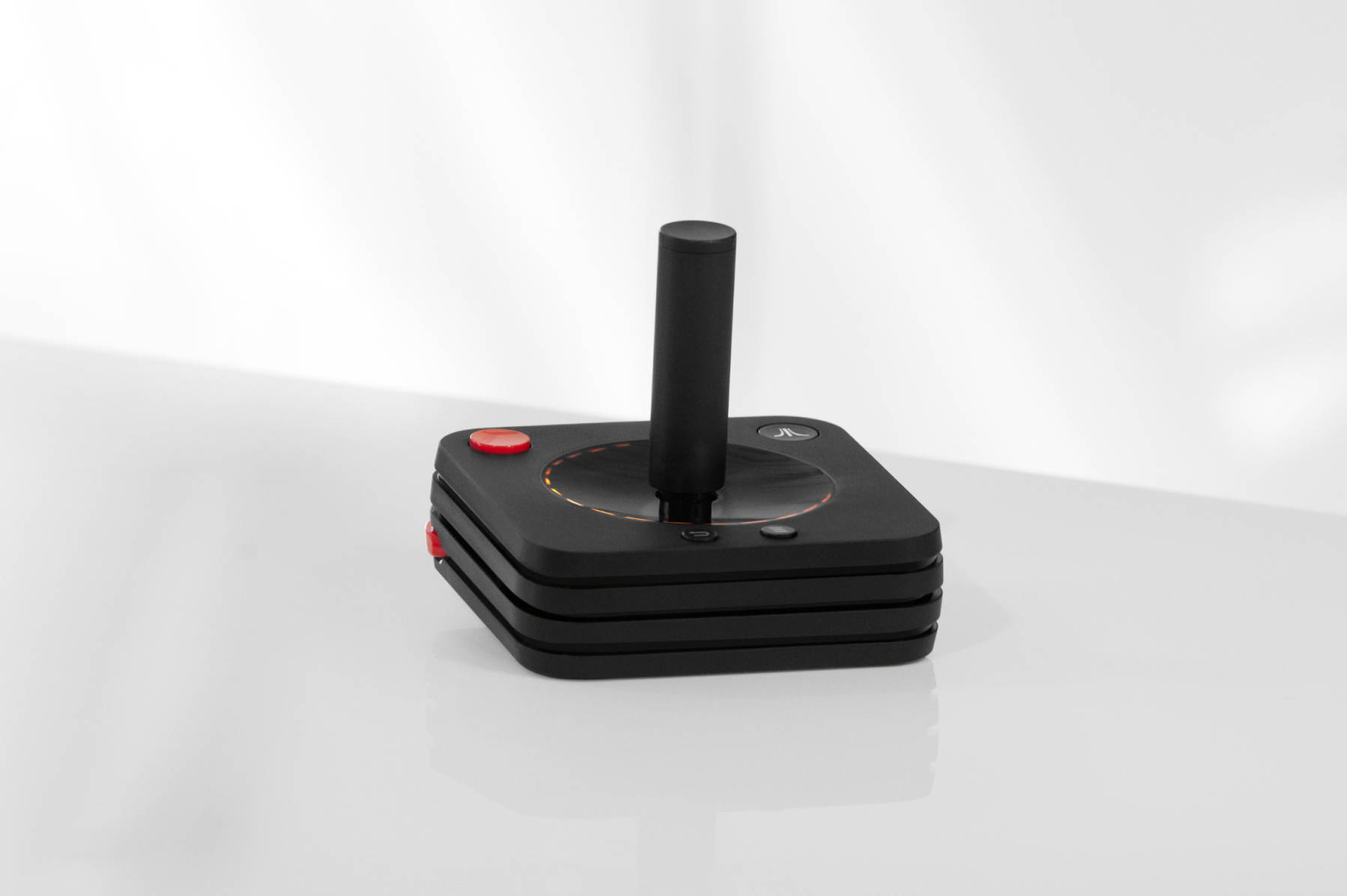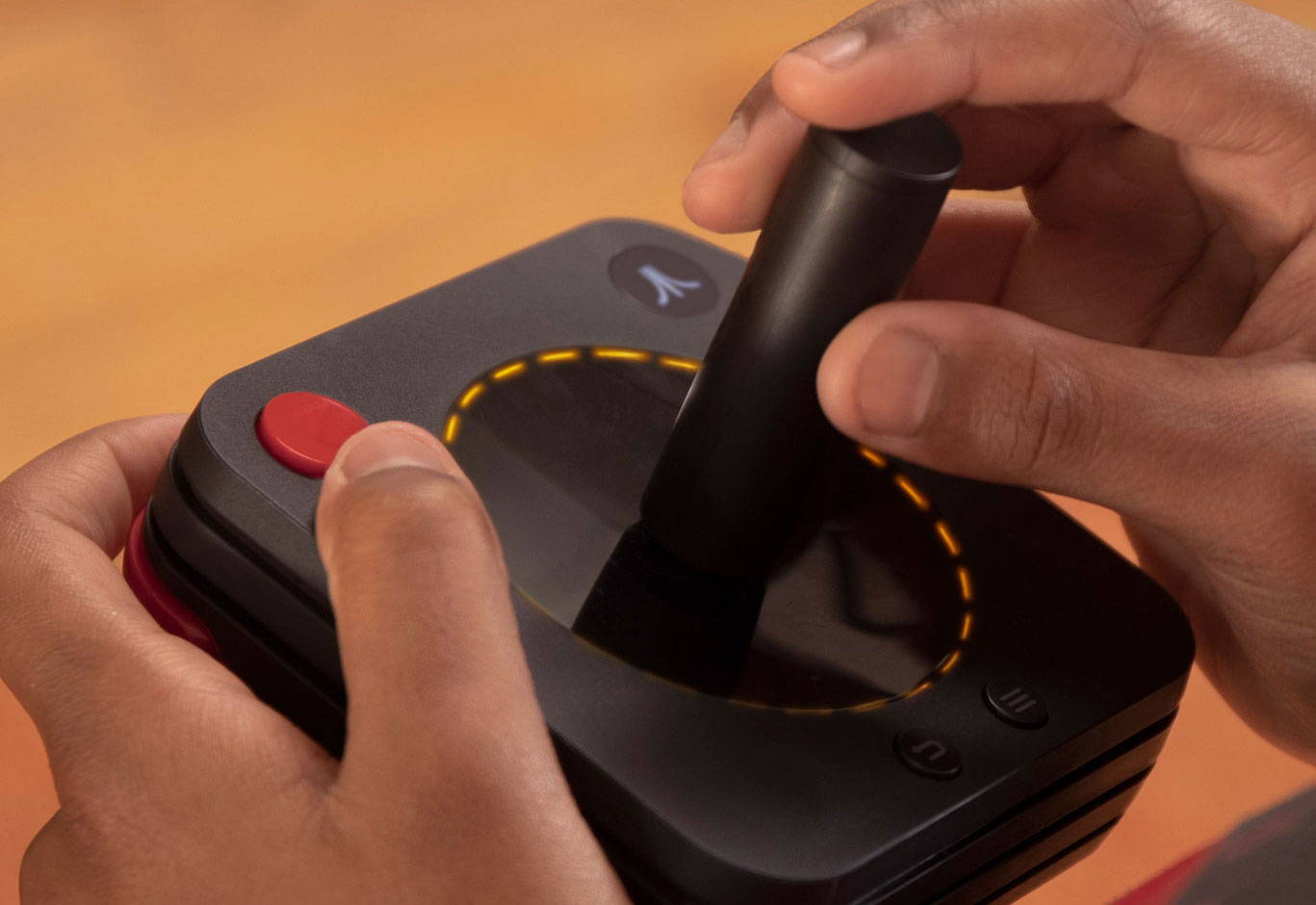 Specifications
Dimensions
3.875" x 3.875" x 3.5" (Approx.)

Rotating center joystick
with paddle twist function

Yes

PC, Android Compatible

Yes

USB play/charge cable (9.8")

Yes

* All specifications subject to change.