ATARI VCS Onyx Base System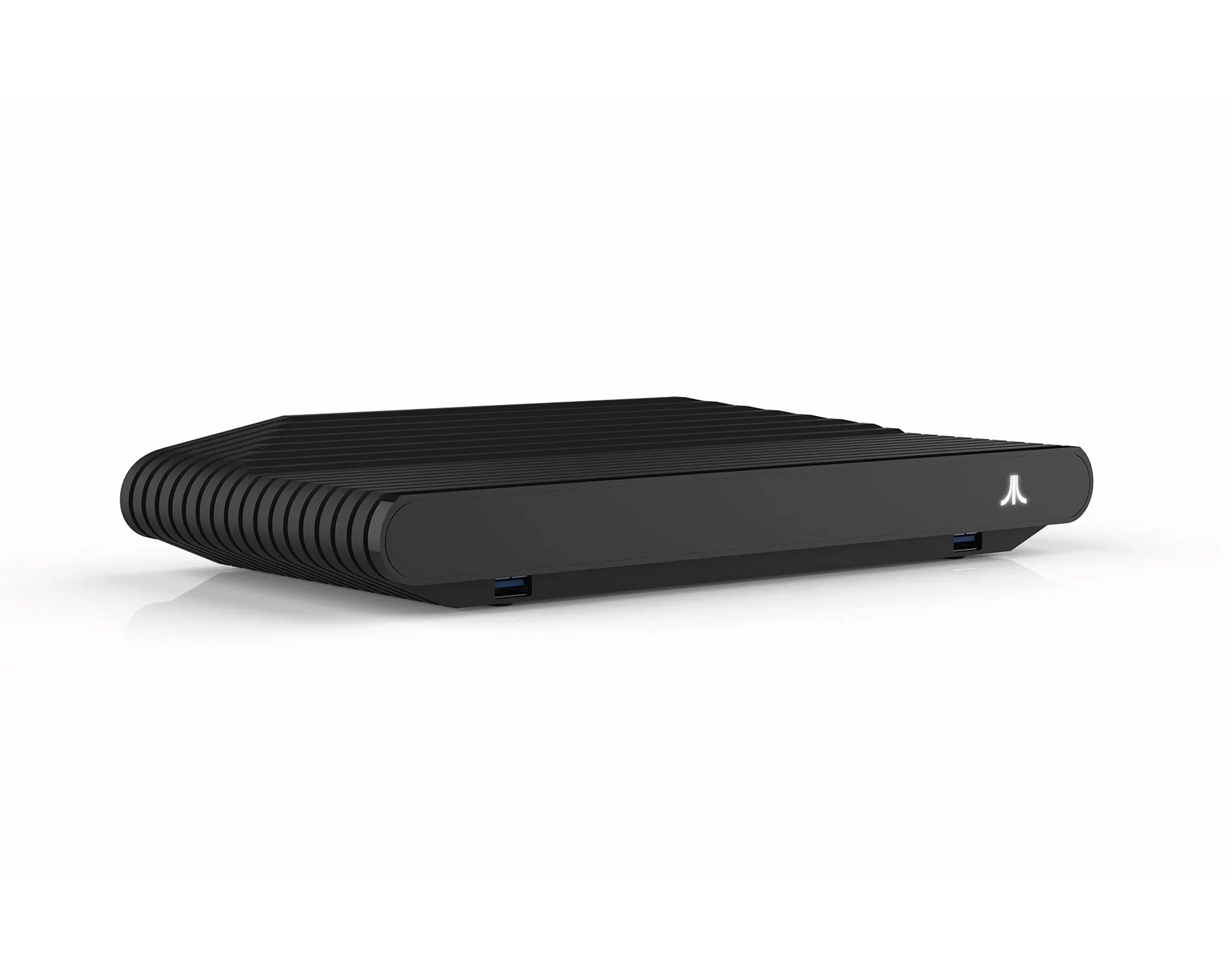 The Atari VCS Black Walnut All-in Bundle includes the 8GB Atari VCS PC/console hybrid, wireless Modern Controller, wireless Classic Joystick, and Atari Vault, featuring 100 classic arcade and console games.

Order the Atari VCS Black Walnut All-in bundle now from Atari for $399.99 with free shipping.
Your card will be charged at the time of purchase. The product will arrive in Spring 2021. Pricing subject to change.
Free shipping and 30 days for returns to United States.
Refunds for orders made after January 1, 2021 will be subject to a 3.5% cancellation fee.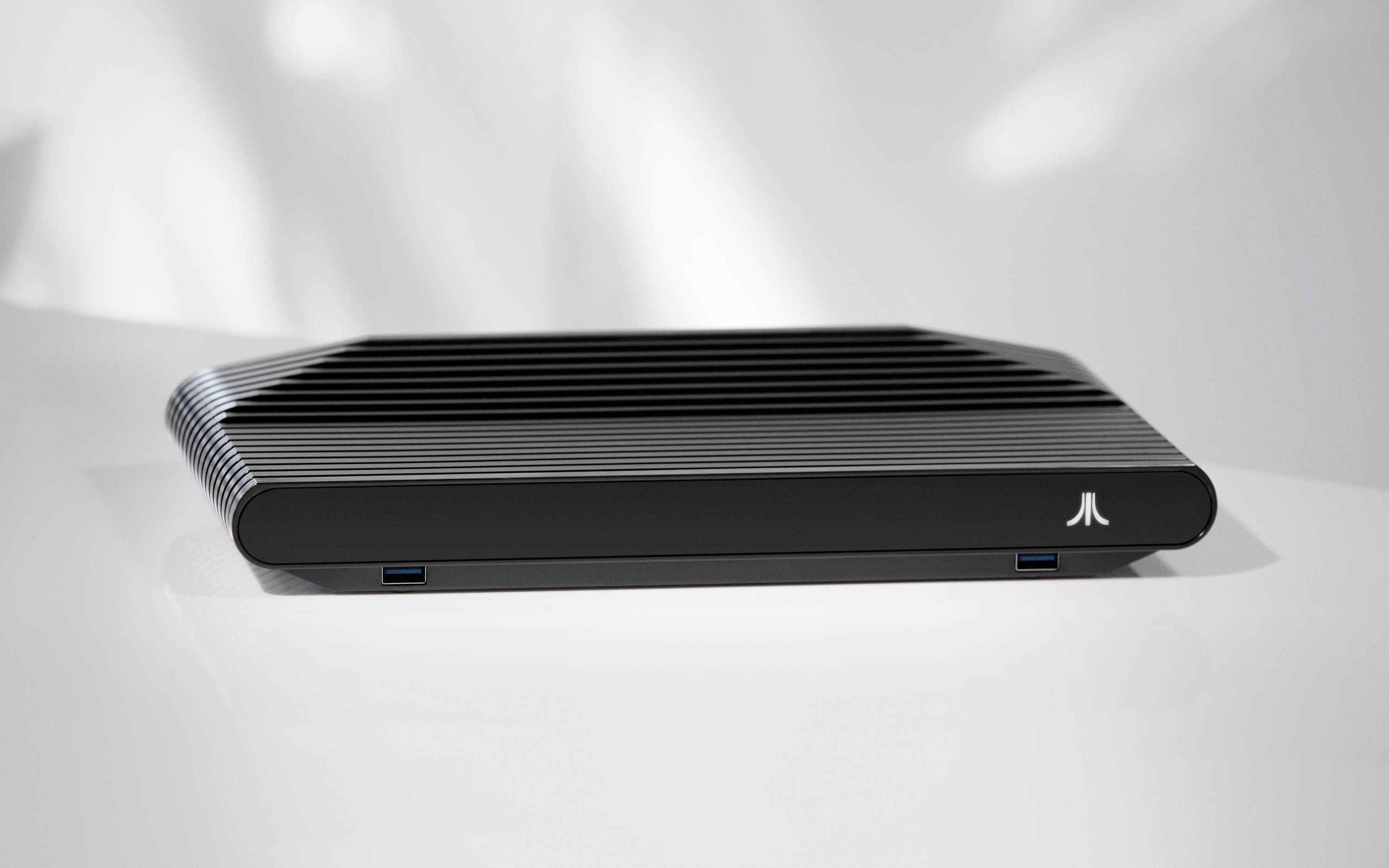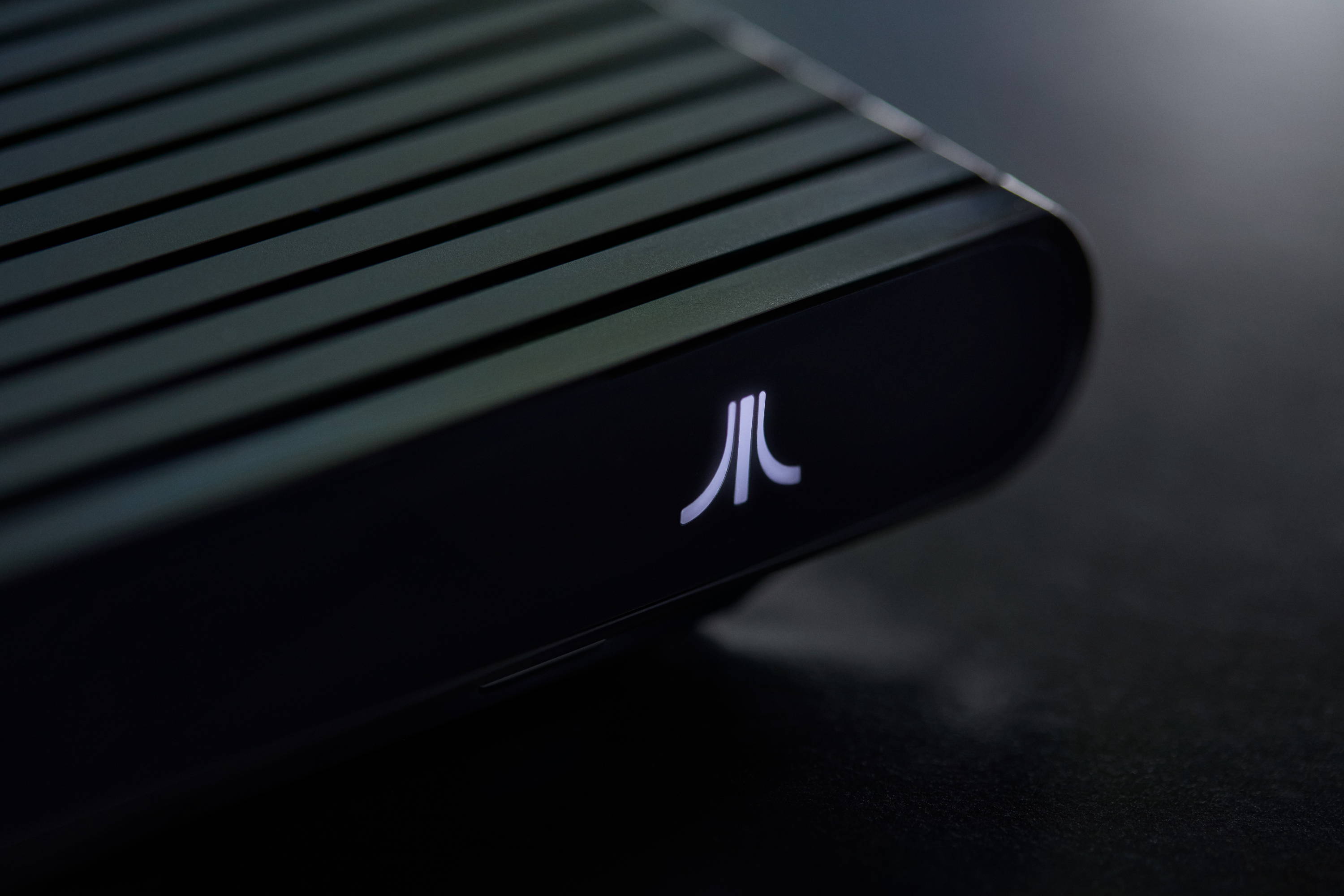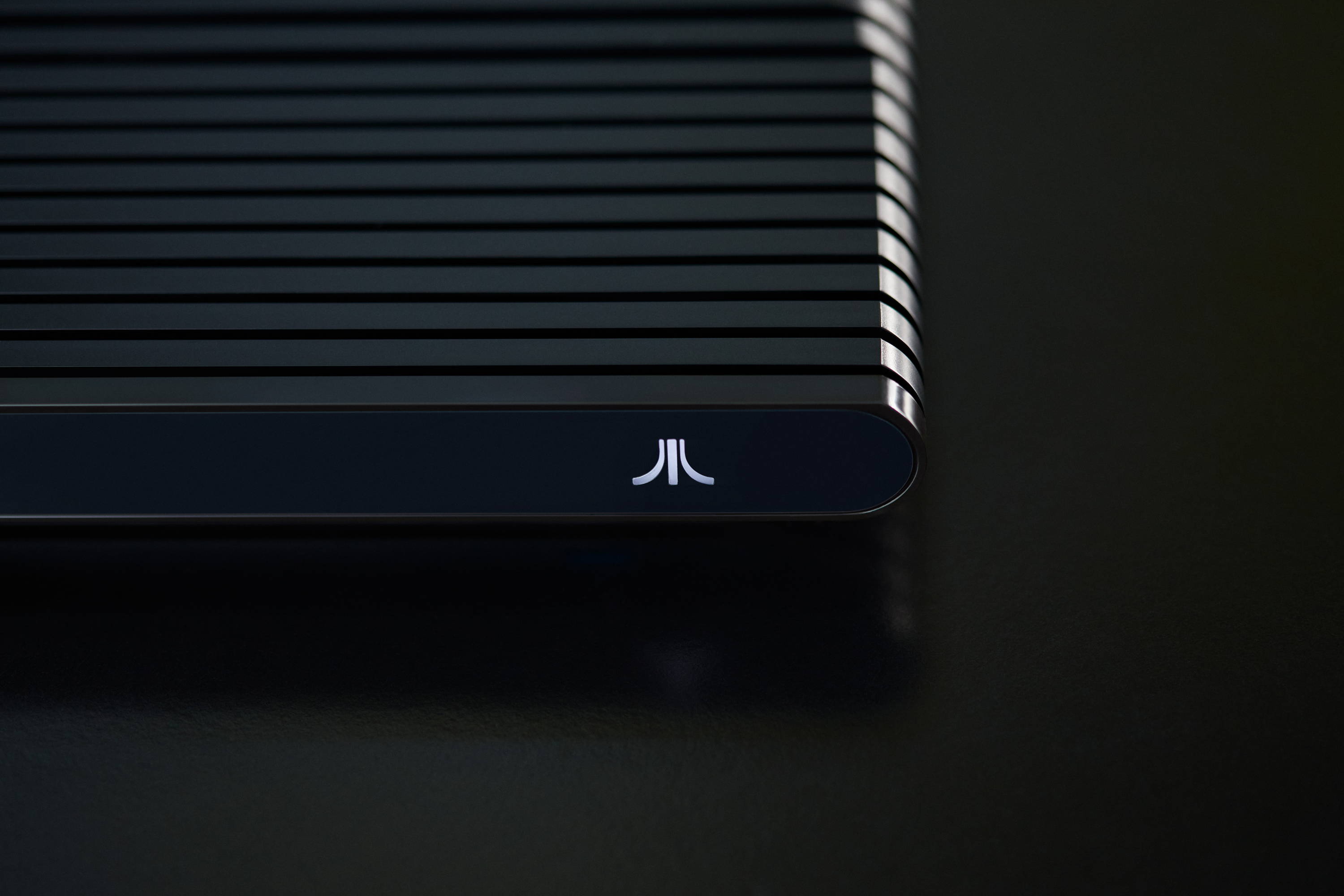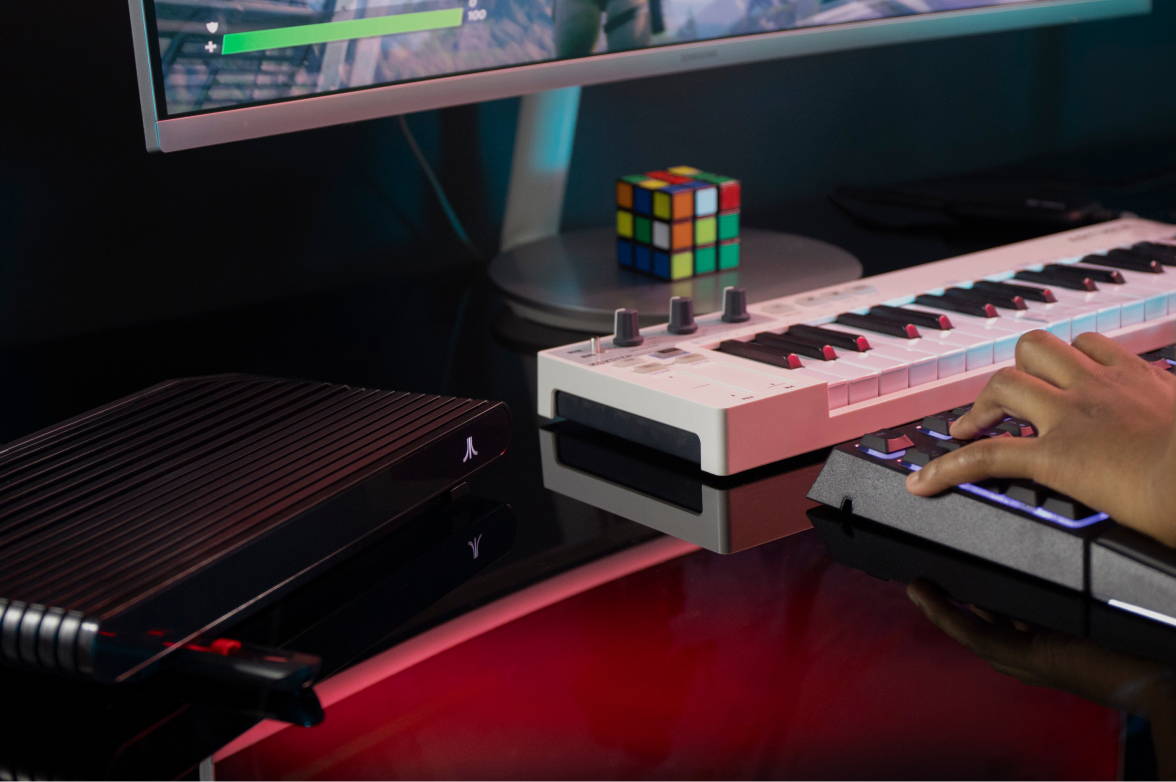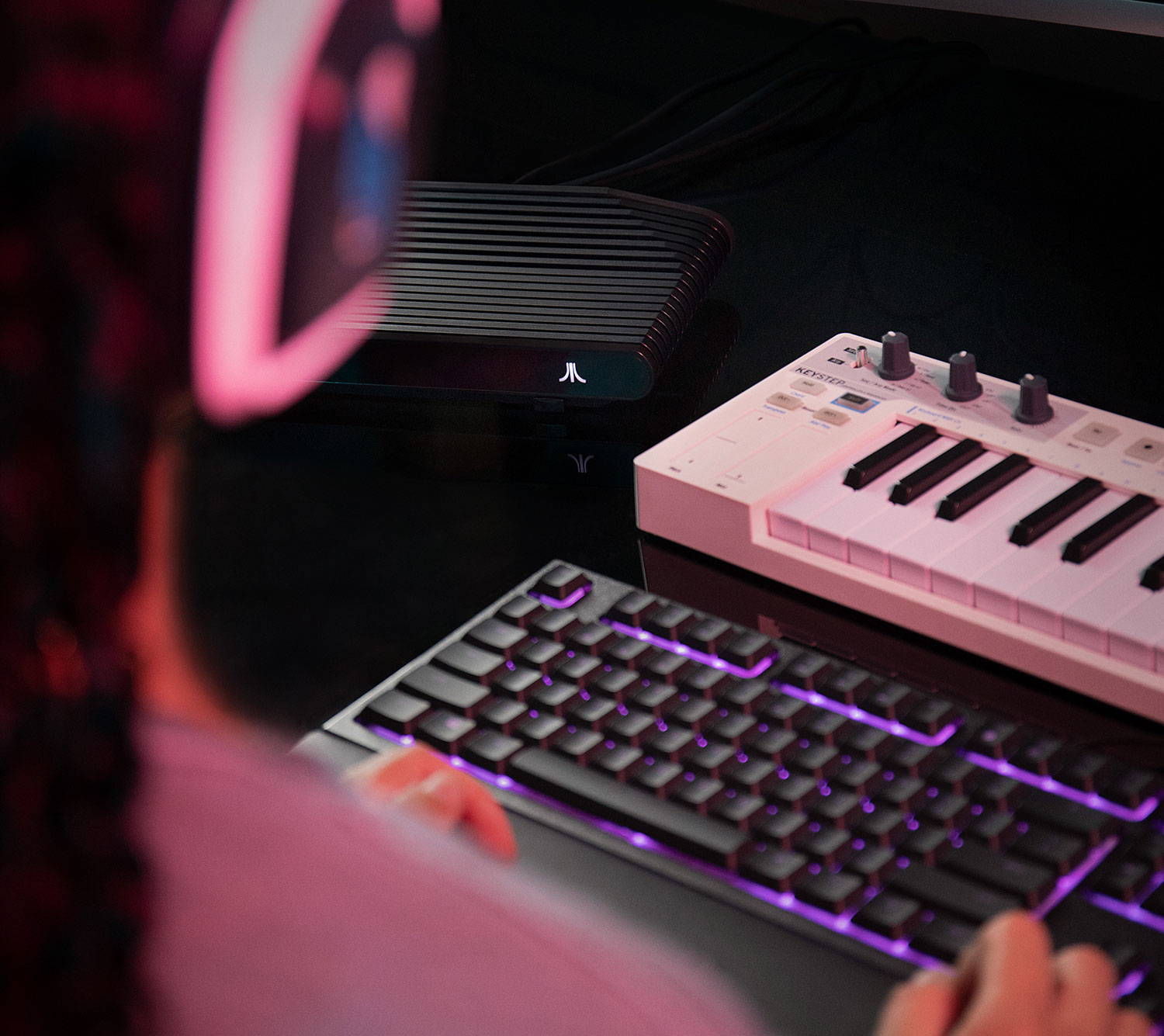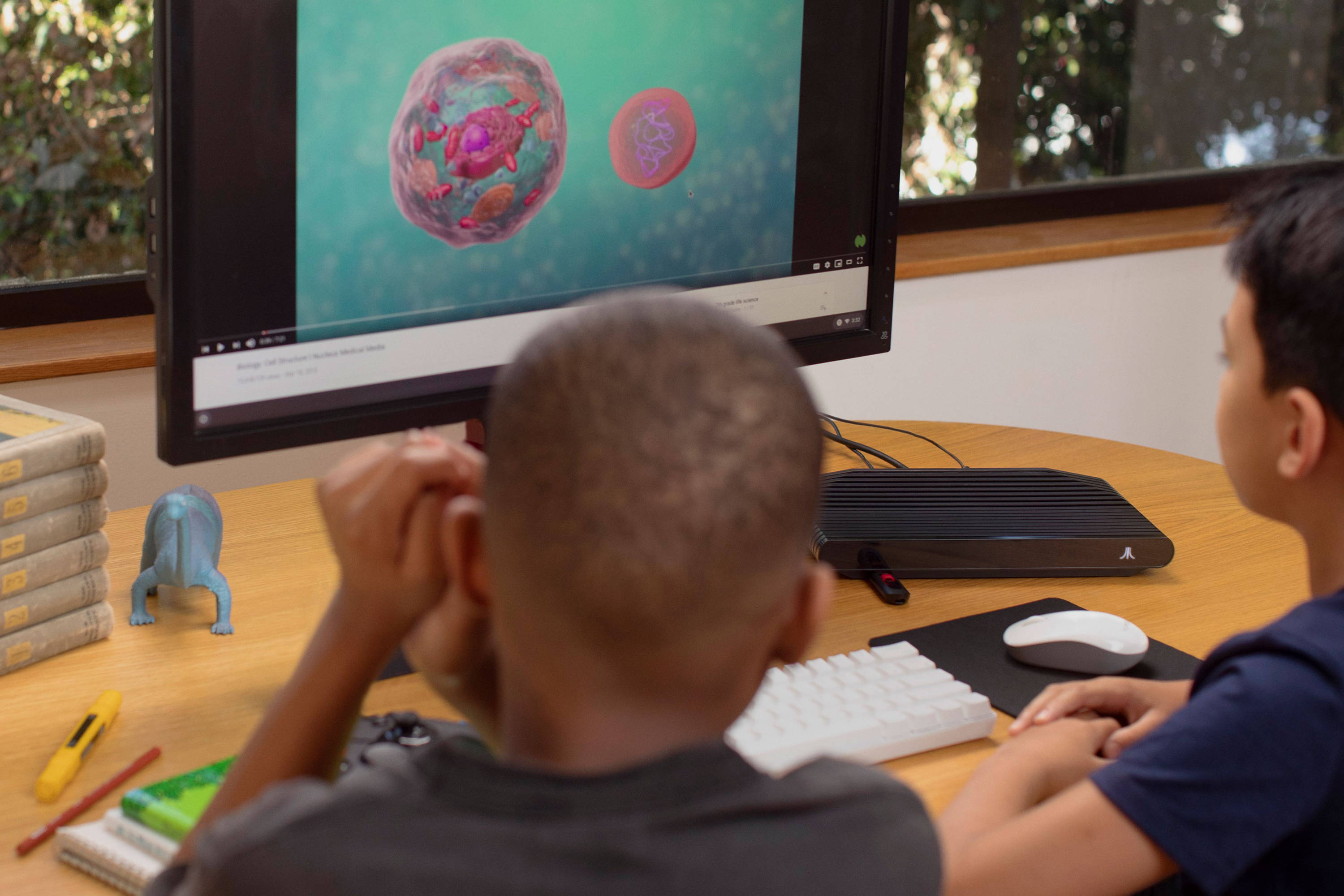 Game, stream, connect
like never before
Games
Games
The Atari game store is loaded with great Atari classics and modern games, a huge retro library from Antstream Arcade, and an ever-growing list of 3rd party indie titles.
Streaming
Streaming
Enjoy all your favorite entertainment services with the Atari VCS. Watch your favorite movies and TV shows, listen to music, and access all your social media.
PC Mode
PC Mode
A true "hybrid" device, the Atari VCS is a uniquely versatile two-in-one machine for the many advanced PC hobbyists and DIY hardware enthusiasts in the Atari family.
Built to Entertain
Built to Entertain
Every system includes Atari VCS Vault, a collection of 100 Atari Arcade and 2600 games, fully optimized for the Atari Classic Joystick and Modern Controller.
Wireless Control
Wireless Control
Atari Wireless Classic Joystick and Wireless Modern Controller featuring LED effects and rumble.
Customizable
Customizable
Unique PC Mode, Chrome, upgradable RAM and storage.
Specifications
Operating system
Atari Custom Linux OS (Linux Kernel)
Storage
32GB eMMC fixed internal; internal M.2 SSD slot; unlimited external USB HD/stick; cloud (subscription required)
RAM*
8GB DDR4 RAM (upgradable)
Compatible Systems
Linux, Windows, Steam OS, Chrome OS
Wireless Connections
Wi-Fi 802.11 b/g/n 2.4/5GHz, Bluetooth 4.0
Wired Connections


HDMI 2.0, Gigabit Ethernet, 4x USB 3.1

USB Ports

2x front, 2x rear

External Inputs


Classic Joystick, Modern Controller, Microphone, Others TBD

Mouse & Keyboard Support

Yes, USB or Bluetooth

4K video with HDCP 2.2 Integration




Yes

Internet Connection Required



Not for classic gaming but required to access all features

Dimensions


11.6" x 5.9" x 1.9" (Approx.)

*Features based on US Specifcations.