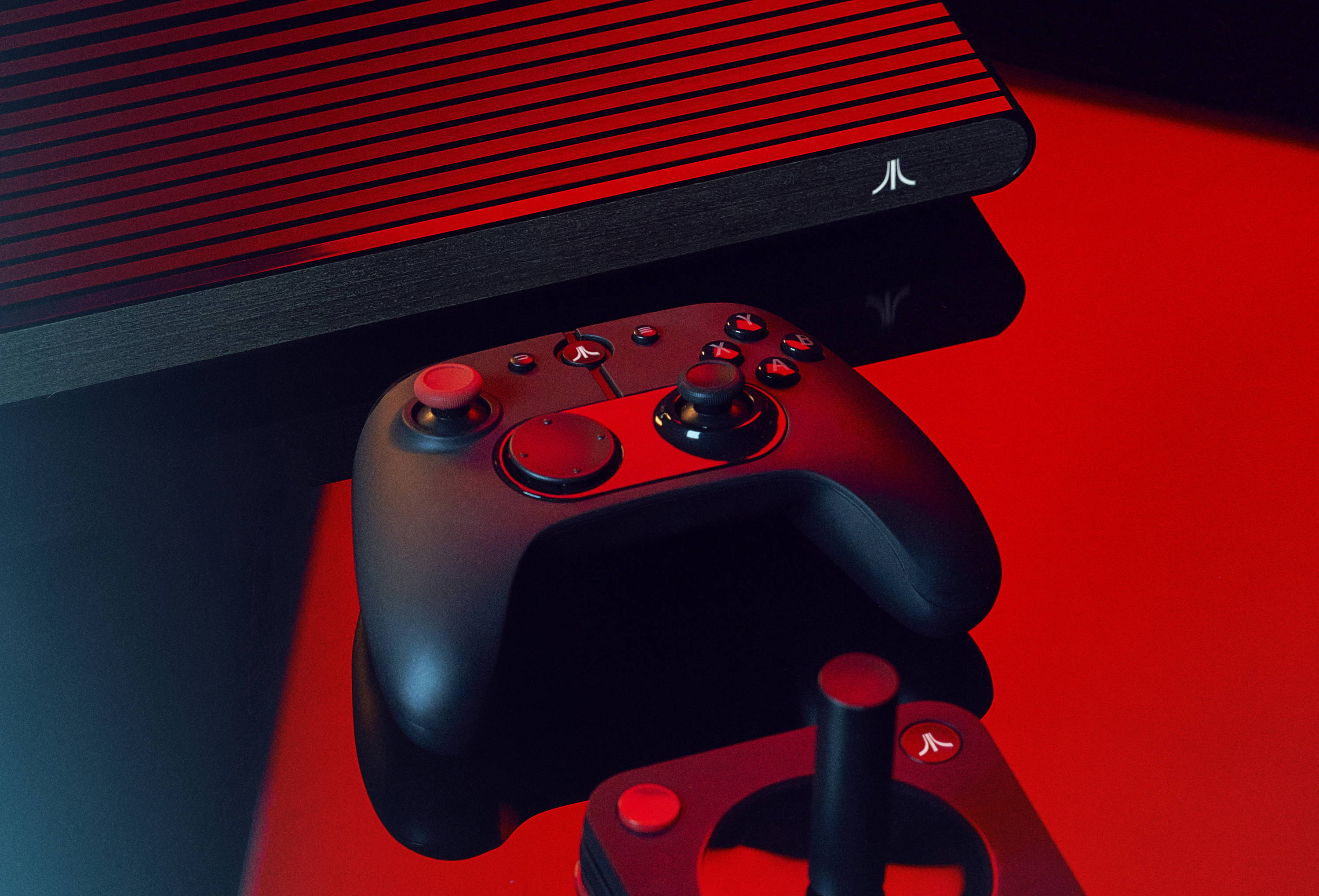 The All-New
Atari VCS
The mini-PC designed for the living room.
Thousands of games, endless entertainment and unmatched flexibility.
Available Now! Free Shipping over $100. Most orders ship in 24 hours.
Learn more
ICONIC HARDWARE, REIMAGINED
The Atari VCS™ is a sleek, modern mini-PC, inspired by the company's legendary computers and video game consoles, designed to delight a whole new generation of gamers and creators.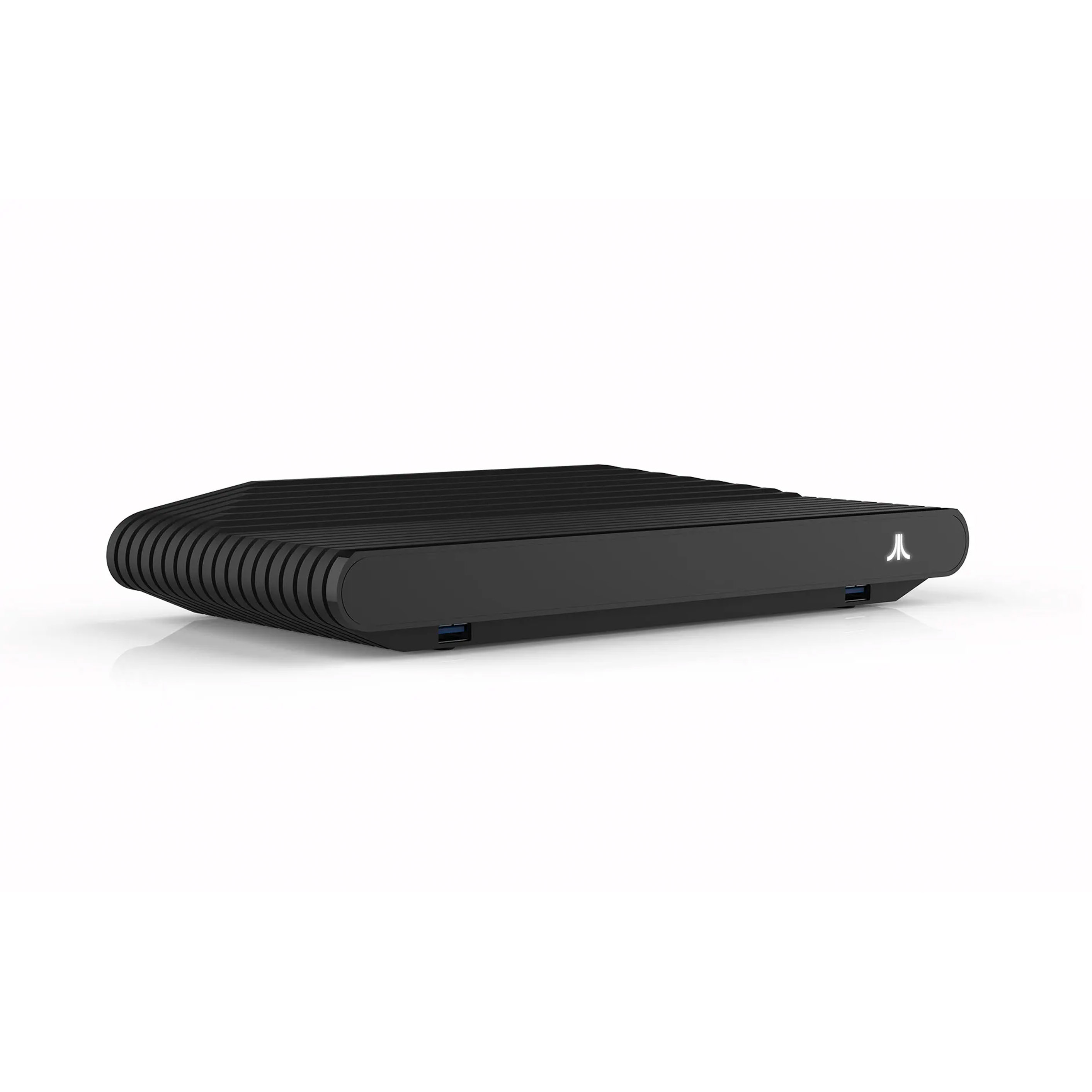 ATARI VCS ONYX
BASE SYSTEM
The Atari VCS Onyx Base is a ready-to-run mini-pc or streaming computer for your living room.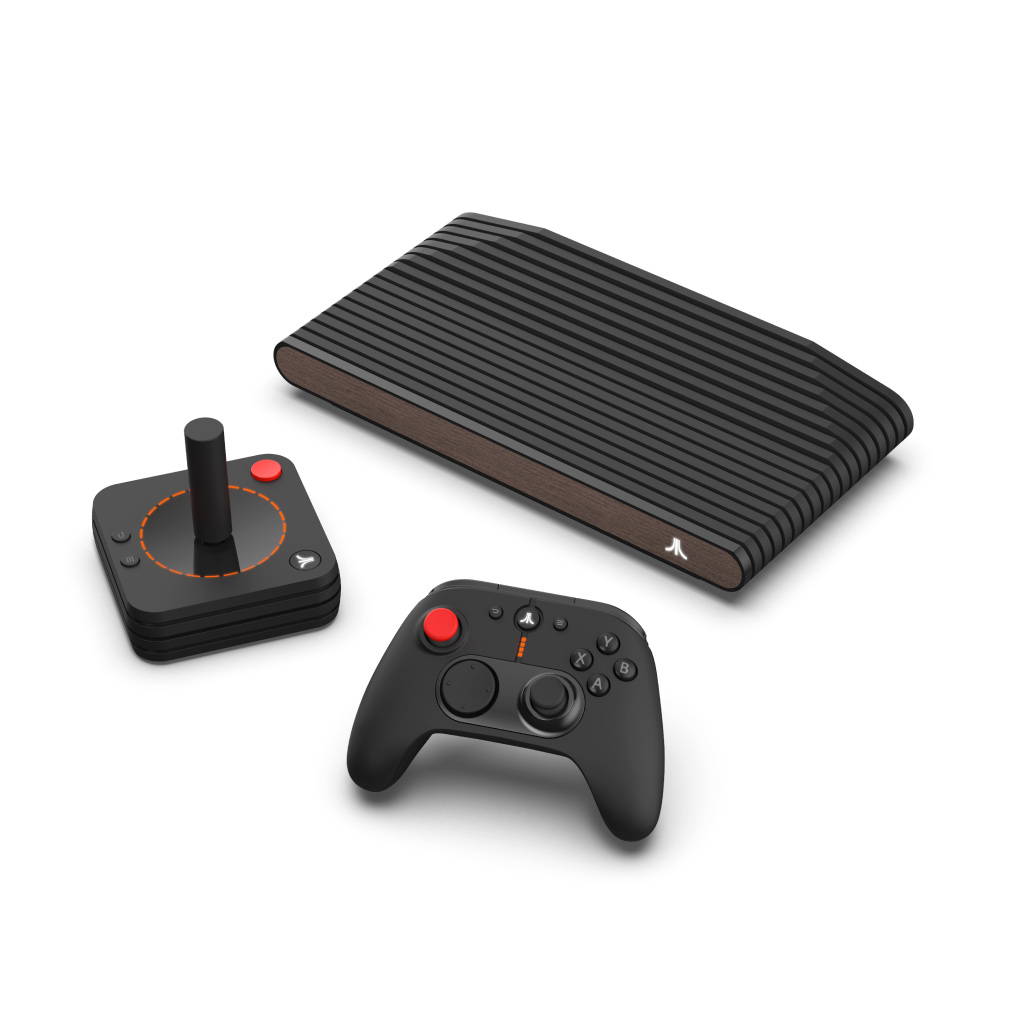 ATARI VCS BLACK WALNUT
ALL-IN SYSTEM
The Atari VCS Black Walnut comes with a Joystick and Controller for out of the box gaming.
ATARI VCS WIRELESS
CLASSIC JOYSTICK
The new Atari VCS Classic Joystick is the perfect companion for retro gaming.
FAQ's
General
What is the Atari VCS?
The Atari VCS is a completely modern gaming and videogame computer system, blending the best of consoles and PCs. Featuring a stunning new Atari hardware design: "Inspired by the past. Built for the future."
What comes in the Atari VCS All-In Bundle?
Included in the standard All-In bundle is:
1 Atari VCS mini-PC

1 Wireless Classic Joystick w/USB play & charge cable

1 Wireless Modern Controller w/USB play & charge cable

1 HDMI cable

1 AC power cord

1 digital copy of Atari Vault - which includes 100 classic Atari arcade and console games
Do I have to use Atari controllers?
The Atari VCS works best with the Atari Joystick and Controller, and is also highly compatible with most Bluetooth or USB PC peripherals, including keyboard and mouse, game controllers, headsets and various other accessories many users already have.
Does the Atari VCS require an internet connection?
The Atari VCS is a connected device. An Internet connection is needed to create your account, download updates, make purchases, and access streaming services.
Is the front panel on the Atari VCS Black Walnut actually made of real wood?
GAMES & STREAMING
What games come with the VCS?
Every system includes Atari VCS Vault, a collection of 100 Atari Arcade and 2600 games, fully optimized for the Atari Classic Joystick and Modern Controller, with new features like rumble and LED light effects to give retro favorites a new life. Download Atari VCS Vault Vol. 2 for 50 more home and arcade classics.
What other games can I play on the Atari VCS?
The Atari VCS has something for every gamer. The Atari game store is loaded with an assortment of great Atari classics and modern games, a huge retro library from Antstream Arcade, and an ever-growing list of 3rd party indie titles. You can also access popular AAA cloud gaming services like Xbox Game Pass, Stadia, Luna and GeForce Now. Advanced users can access Atari's unique PC Mode to load almost any existing game libraries, using Windows or another favorite operating system.
How do I buy games on the Atari VCS?
The Atari VCS store is part of Atari Mode and allows you to purchase and download a large selection of games and apps.
Can I stream movies, TV shows and other entertainment on the Atari VCS?
Yes! Enjoy all your favorite entertainment services and streaming providers on the Atari VCS. Watch your favorite movies and TV shows, listen to music, and access all your social media. The built-in Chrome browser lets you go anywhere on the internet.
What is PC Mode?
The Atari VCS PC Mode provides advanced users with an open and customizable PC experience for the TV or desktop, via almost any operating system software. With PC Mode, users are able to install and boot from their own choice of operating system. Currently the Atari VCS supports Windows, Linux, Chrome OS and other operating systems that users may wish to add.
ORDERS
How do I purchase an Atari VCS?
The Atari VCS is sold here at AtariVCS.com. Atari's retail partners include GameStop, Best Buy and Micro Center.
When will my order ship?
In-stock orders made on AtariVCS.com will usually ship within 24 hours of purchase. Please consult the website for specific details about pre-order products.
DEVELOPERS
How can I become a developer for the Atari VCS?
Development of new games for the Atari VCS is underway, and we are actively looking for creators and publishers that can bring new titles, as well as games from their back-catalog(s), to our platform. Publishers and developers may also submit new and existing games and apps for inclusion in the Atari VCS store. Please visit https://atarivcs.com/developer to learn more.